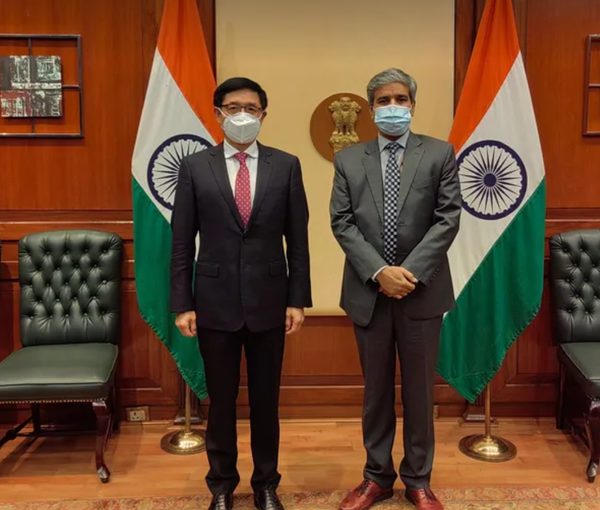 Chinese-Indian Officials Hold Talks on Afghanistan in New Delhi
Yue Xiaoyong, China's Special Envoy for Afghanistan, visited New Delhi to discuss Afghan affairs with Indian officials.
Xiaoyong said that he spoke about peace and stability in Afghanistan during a meeting with JP Singh, Joint Secretary of India's Ministry of External Affairs.
The Ministry of Foreign Affairs of India has not officially said anything about the visit of the Chinese Special Envoy on Thursday.
After the fall of Afghanistan to the Taliban on August 15, 2021, this is the first meeting between senior officials of China and India with a focus on Afghanistan.
China was one of the few countries whose embassy stayed open and active in Kabul after the fall of Republic government. Although China has not officially recognized the Taliban, it has stressed that Beijing has friendly relations with the group.
India closed its embassy in Kabul after the Taliban came to power, but in June 2022, New Delhi reopened its embassy by sending a technical team to Kabul.