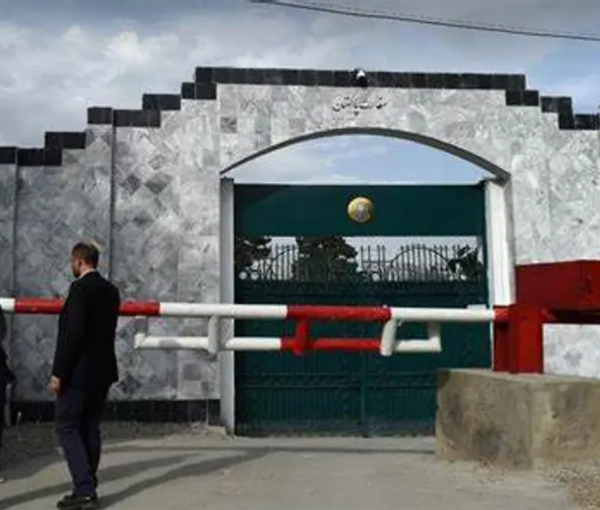 Concerns of Pakistan Should Not Be Considered As Animosity, Says Pak Embassy in Kabul
Pakistani Embassy in Kabul has said that expression of concerns by Islamabad should not be considered hostility.
Asad Abbas, chargé d'affaires of the Pakistani embassy, told Afghanistan International that leaders of the two countries should share their concerns with each other.
Pakistan's chargé d'affaires, however, mentioned the country's aid and support to Afghanistan under the Taliban and said that the people of Pakistan and Afghanistan have positive and good relations. He stressed that the good relations between the two nations should not be undermined by the expression of viewpoints.
Abbas also pointed to other areas of cooperation, such as reducing the visa issuance time for Afghans; facilitating trade between the two countries; and creating exemptions for Afghanistan's exports, and mentioned the allocation of funds for 1,500 Pakistani scholarships for Afghanistan.
The chargé d'affaires of the Pakistani embassy emphasised on Pakistan's cooperation and assistance to Afghanistan and said that Islamabad in September allocated nearly one million dollars for the Muhammad Ali Jinnah Hospital in Kabul.
Asad also mentioned that at the UN General Assembly, Pakistan had requested for the release of Afghanistan's financial reserves and revival of the country's banking system and said that Islamabad had also urged the international community to provide 4.2 billion dollars in humanitarian and economic aid to Afghanistan, which was requested by the Secretary General of the United Nations.
Abbas expressed these remarks after Pakistan Prime Minister Shehbaz Sharif expressed concern about the presence of terrorist groups in Afghanistan at the UN General Assembly.
Sharif said in a speech at the 77th UN General Assembly that Pakistan, like other countries in the world, is concerned about the "activity of major terrorist groups" from Afghanistan.
The Taliban's Foreign Ministry has dismissed these claims as baseless and emphasised that Afghanistan soil will not be used against any other countries.
Amir Khan Muttaqi the foreign minister of the Taliban, has said that if anyone uses Afghan soil against other countries, they will be punished.
He added that the stability of Afghanistan is in the interest of the region and there are interest groups that want to keep Afghanistan isolated.
The Taliban's reaction to concerns about the presence of extremist militant groups in Afghanistan comes at a time when Islamic State – Khurasan (IS-K) has attacked Uzbekistan and Tajikistan at least three times since the return of the Taliban to power in August 15, 2021.
On the other hand, Tehreek-e-Taliban Pakistan has repeatedly attacked the Pakistani army bases on the borders between Afghanistan and Pakistan.