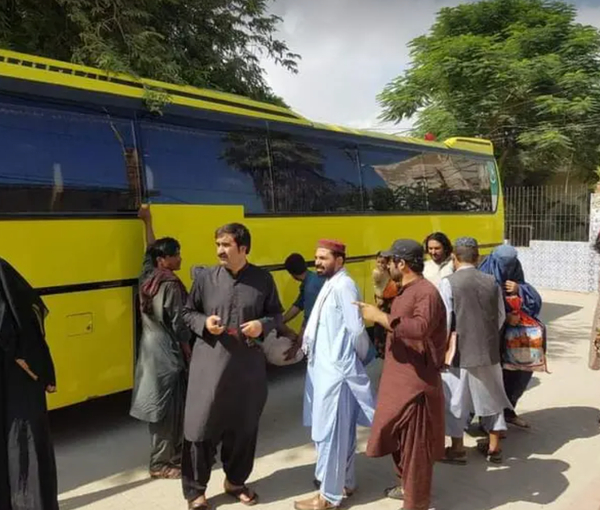 150 Afghan Immigrants Released from Pakistani Detention Centers
Several immigrant rights' activists in Pakistan confirmed that around 150 Afghan citizens have been released from Pakistani detention centers.
According to these activists, the detained Afghans have been released with the support of Pashtun Tahafuz Movement.
The Afghan Embassy in Islamabad has confirmed the release of these detained Afghans who had been detained due to their illegal stay in Pakistan.
Haji Nazar Khogyaniwal, one of the activists for Afghan refugees in Pakistan, told Afghanistan International, that these citizens will reach Spin Boldak district of Kandahar province from Quetta city in Pakistan on Thursday.
Manzoor Pashteen, the leader of Pashtun Tahafuz Movement in Pakistan (PTM), said that Afghans are going through a very dire situation and that the neighbouring countries should avoid creating problems for Afghan immigrants.
After the fall of the Afghan government to the Taliban in August 2021, hundreds of thousands of Afghan citizens have illegally immigrated to Pakistan and Iran.
Last month, 40 Afghan immigrants were released from Karachi police prison with the cooperation of refugee rights activists and leaders of the PTM.
According to sources who spoke to Afghanistan international, the Afghan embassy in Islamabad, which is under the control of the Taliban, has not cooperated with the release of Afghan citizens from Pakistani police detention.