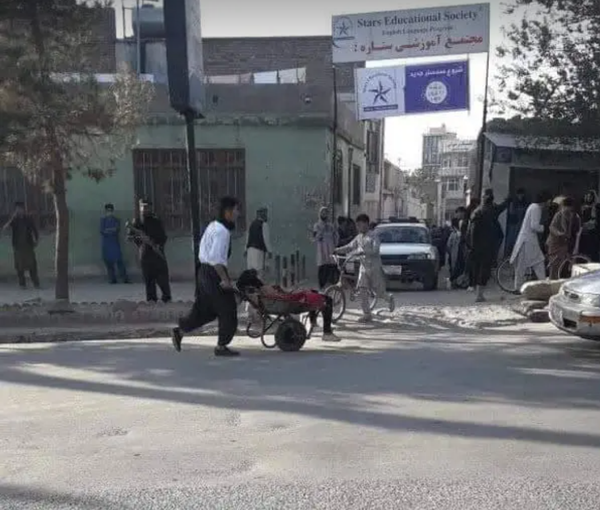 Emergency Hospital Condemns Kabul Suicide Attack, Calls Security Situation Complicated
Stating that the security situation in Afghanistan remains complicated, particularly in Kabul, Dejan Panic, Acting Country Director for Emergency, said that they continue to receive injuries from gunshots, shrapnel, stab wounds, mine explosions and IEDs on a daily basis.
The hospital stated that this is the 11th mass casualty attack in the last two months and the 21st this year causing casualties. Panic added, "In the last two months alone, we had to activate extraordinary emergency procedures following explosions and attacks."
It has admitted more than 16,000 patients in its hospitals in Kabul, Lashkar-Gah, and Anabah since the Taliban took over Afghanistan, the hospital stated.
The Emergency Hospital in Kabul on Friday also stated that they received 22 patients, including 20 women following the suicide attack at the Kaaj educational centre in the Hazara-majority Dasht-e-Barchi area.
Panic added, "The victims are all between 18 and 25 years old, and most of them were in the classroom to take an exam. One person was already dead on arrival and another died after being admitted."
During the Taliban rule in the past and the reign of the previous government of Afghanistan, western Kabul, a predominantly Hazara ethnic community population center, has been under constant targeted attacks by terrorist groups.
The latest reports from Kabul indicate that at least 23 people have been killed and 36 others have been injured in the attack at the Kaaj educational center.
Witnesses said that the victims were taken to several hospitals. The Taliban had previously confirmed that at least 19 people had been killed and 27 others had been injured in the attack in Kabul. However, witnesses said that the number of victims was higher than what the Taliban announced.
According to the witnesses, the suicide attacker first shot at the security guards of the Kaaj educational center where the explosion took place and then, blew himself up among the female students.
According to witnesses, most of the victims were female high-school students of the Hazara ethnic community.