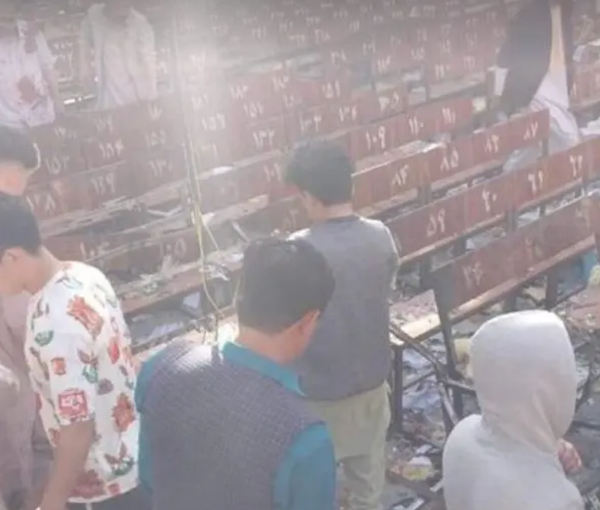 Global Outcry Over Suicide Attack At Educational Center in Hazara Dominated Kabul Area
The suicide attack on an educational center in Kabul has been globally condemned.
The United Nations Assistance Mission in Afghanistan (UNAMA), United States, Norway, Iran, and several rights activists and politicians have condemned this attack.
Richard Bennett, the UN Special Rapporteur for Afghanistan, called the explosion an attack on the future of Afghanistan. Bennett, who has repeatedly criticised the killing of Shiites and Hazaras in Afghanistan, called for an end of the attacks on Hazaras and Shiites.
UNAMA confirmed that many civilians had been killed in this attack. The UN office in Afghanistan stated that the attack took place in an area with a majority of Hazaras and Shiite residents and said that Afghanistan's security is getting worse.
Karen Decker, the Charge d'affaires of the US Embassy for Afghanistan, strongly condemned the attack and said that targeting a room full of students taking exams is shameful.
The Ministry of Foreign Affairs of Norway has also strongly condemned the attack on the Kaaj educational center. The Norwegian Foreign Ministry said in a statement that the attack took place in a predominantly Hazara area and many teenage boys and girls were killed and injured.
The Taliban too have reacted to this attack and Zabihullah Mujahid, the group's spokesperson, said that they consider the attack a "horror". However, Shahrazad Akbar, the former chairwoman of the Afghanistan Independent Human Rights Commission, responded to the Taliban spokesperson's comments and said that the Taliban is promoting the culture of waging suicide attacks as a holy act.
During the Taliban rule in the past and the reign of the previous government of Afghanistan, western Kabul, a predominantly Hazara ethnic community population center, has been under constant targeted attacks by terrorist groups.
The latest reports from Kabul indicate that at least 23 people have been killed and 36 others have been injured in the attack at the Kaaj educational center.
Witnesses said that the victims were taken to several hospitals. The Taliban had previously confirmed that at least 19 people had been killed and 27 others had been injured in the attack in Kabul. However, witnesses said that the number of victims was higher than what the Taliban announced.
According to the witnesses, the suicide attacker first shot at the security guards of the Kaaj educational center where the explosion took place and then, blew himself up among the female students.
According to witnesses, most of the victims were female high-school students of the Hazara ethnic community.