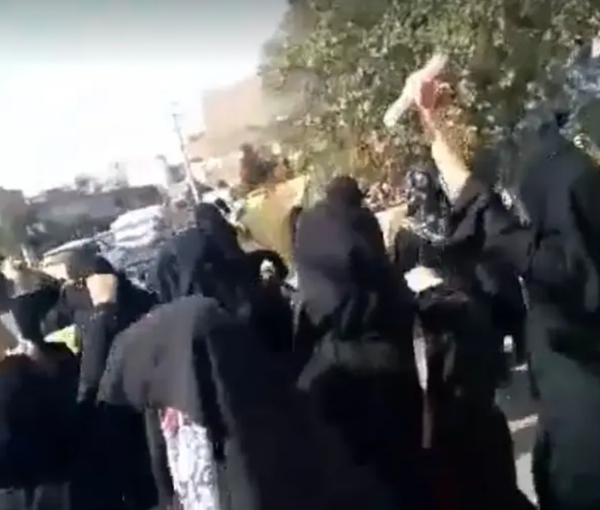 Taliban Beat Up Afghan Women Who Held Demonstration in Balkh Against Hazara Genocide
Several girls and women protested in Mazar-i-Sharif city on Monday against the genocide of Hazara Shia community members.
These female protesters marched on the streets despite the Taliban's efforts to prevent the protest through the presence of heavily-armed fighters.
Local sources told Afghanistan International that demonstrations had been underway in front of the city's main court office, and the protesters had been chanting "justice, justice".
Meanwhile, sources from Balkh province said that the Taliban had locked female university students in the province's dormitories and classrooms to prevent their demonstrations.
A student said that the Taliban had confiscated and broken mobile phone devices of many pupils to prevent the publishing of video clips from the scene on social media.
The Taliban members suppressed the women's demonstrations in the city of Mazar-i-Sharif. Sources said that the Taliban locked up a number of protesting women in a house and "transferred" many others to an unknown place.
Earlier, according to social media announcements, demonstrations were supposed to be held at Balkh Central University on Monday morning.
Over the past two days, female students in Kabul, Herat and Bamiyan universities have held protests against the Taliban.
These students chanted slogans about the right to education, and preventing the genocide of Hazara Shia community.