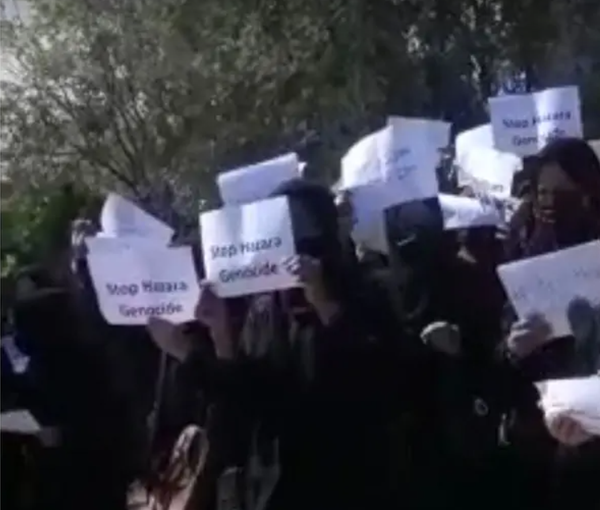 Female University Students in Kapisa Protest Against Hazara Genocide
Local sources said that female students of Al-Biruni University in Kapisa province marched on the streets on Tuesday to protest the Hazara genocide in Afghanistan.
In a video that has been obtained by Afghanistan International these female university students chanted for unity.
Sources from Kapisa province said that the Taliban members have been violent in dispersing the students.
Over the past three days, protests by female students from Talim wa Tarbia University in Kabul expanded to universities in Herat, Bamiyan, Daikundi, Balkh, Kapisa and Panjshir provinces.
These demonstrations have been held to call for an end to the Hazara genocidal killings in Afghanistan.
Meanwhile, protests against killing of Hazara community members have been held in several countries around the world.
The protests have been held after the September 30 attack on an educational center in Kabul in which 53 people have been killed and over 100 have been injured.