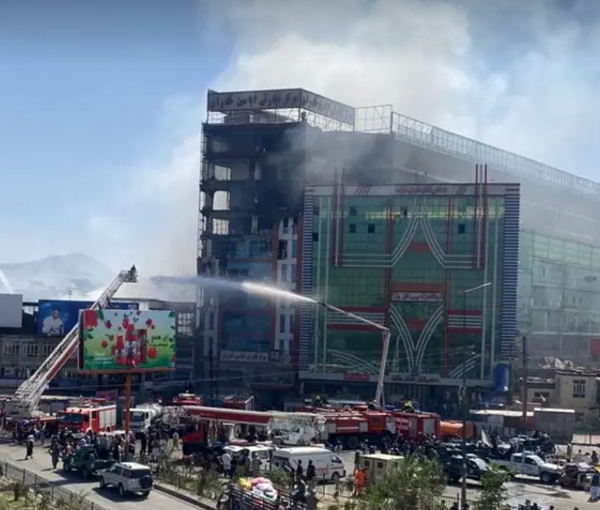 Taliban Ministry of Defense Douses Fire At Shopping Mall in Kabul
The Taliban's Ministry of Defense announced that firefighting teams of the ministry have contained the fire at the Zadran shopping mall.
Fire engulfed the major shopping mall in western Kabul on Wednesday and the Taliban have not given further details about causes of the fire.
Zadran Market is one of the largest commercial centers in western Kabul.