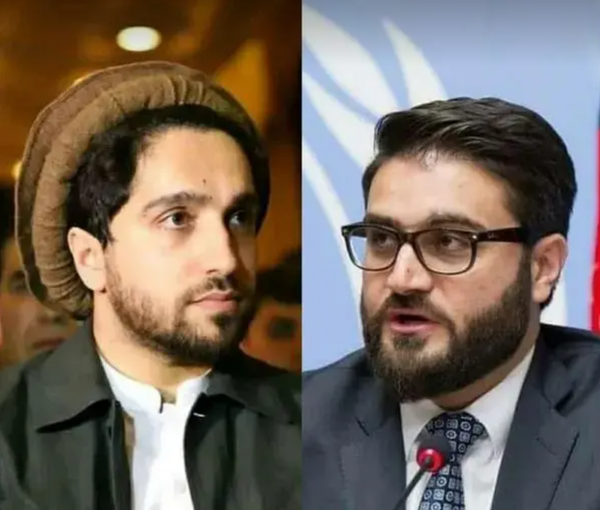 Massoud, Mohib Talks Draws Opposing Reactions
Talks between Ahmad Massoud, leader of the National Resistance Front (NRF), and Hamdullah Mohib, former National Security Adviser (NSA) have met with widespread reactions.
Even some of the closest supporters of the NRF have criticised Massoud for holding discussions with Mohib.
Mahmoud Saikal, Afghanistan's former permanent representative to the UN, who is a supporter of the NRF, without directly referring to the Massoud and Mohib meeting, said, "In dealing with the present and future of the country, it is necessary to review the developments of the past 21 years."
According to Saikal, one should learn from the big mistakes and the factors that turned unprecedented opportunities into challenges and resulted in the collapse of the political system.
Afghanistan International first reported on Friday, that Hamdullah Mohib had discussed the future of Afghanistan with Ahmad Massoud.
Later, Mohib confirmed the news on his Twitter and explained that he had a conversation with Massoud about the revival of democracy and the republic political system. Mohib also stressed on uploading the national values and flag of Afghanistan.
However, Mohiuddin Mahdi, a former member of parliament in Afghanistan, responded to Mohib, saying that a referendum is the only mechanism that would define the national values and determine the national flag in Afghanistan.
Mahdi emphasised that until the referendum is held, "there will be no national value and no national flag".
Mohib's stance has been welcomed too. Among others, a Twitter user Aminullah Ansari replied to Mohib and stated that Afghanistan will not be built by war and without national consensus.