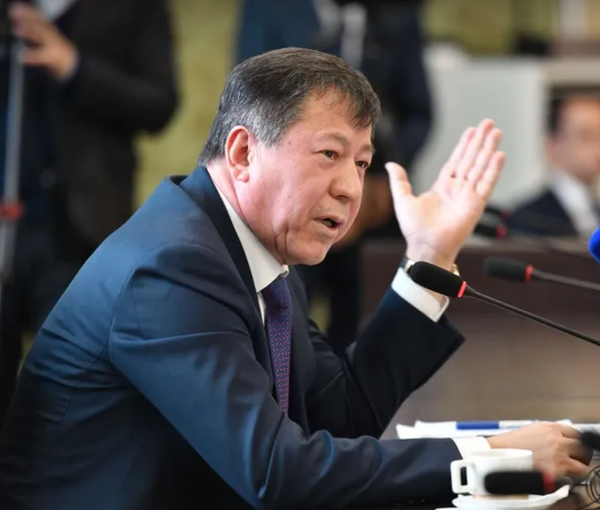 Taliban Issues 3000 Passports to Terrorists, Says Tajik Interior Minister
Ramazon Rahimov, Tajikistan minister of interior, said that the Taliban has issued Afghan passports to more than 3,000 members of "terrorist groups".
Rahimov added that the current situation in Afghanistan confirms the dangers posed by the Taliban regime.
The Minister of Interior of Tajikistan addressed the two-day conference on regional security cooperation and border management. He emphasised that Afghanistan's problems should be the focus of all stakeholders.
The International and Regional Border Security and Management Cooperation to Counter Terrorism and Prevent the Movement of Terrorists conference, kicked off on 18 October in Dushanbe, Tajikistan.
The conference has been held in cooperation with the Organisation for Security and Cooperation in Europe, Tajikistan, the United Nations Counter-Terrorism Office, the European Union, Saudi Arabia, and Qatar.
On the first day of the conference, Emomali Rahmon, the Tajikistan president had said that to curb security risks, it is necessary to build a security belt around Afghanistan. Rahmon had stressed that terrorists try to cross the Central Asian borders.
Taliban have not reacted to these statements of Tajik officials. However, the group has launched a campaign on Twitter in the past days to promote their suicide attacks in the past twenty years in Afghanistan.