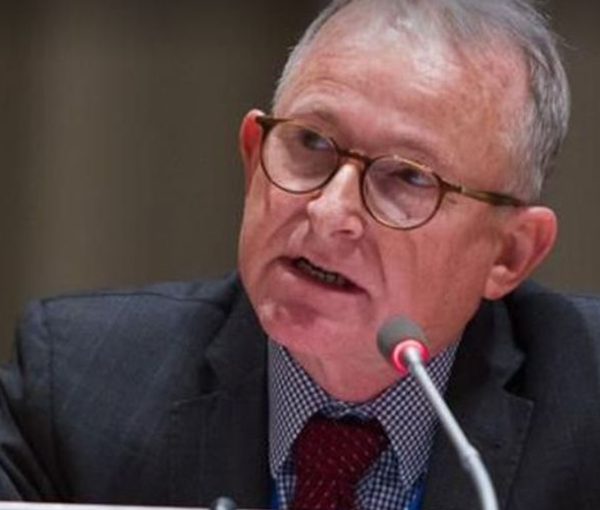 World Must Change Dire Human Rights Situation in Afghanistan, Says UN Special Rapporteur
The United Nations Human Rights Rapporteur for Afghanistan, Richard Bennett, referred to the widespread human rights violations in Afghanistan and said that the situation has deteriorated in the country.
Bennett urged the world to take immediate action against the Taliban to stop the suppression of the Afghans.
Bennett presented a report of his 12-day visit to Afghanistan, including to Panjshir and Bamiyan provinces, to the United Nations General Assembly on Wednesday.
He spoke about his meetings with eyewitnesses in Panjshir and added that he has seen massive evidence of human rights violations in the province.
Bennett added, "The clashes between the Taliban and its opposing forces are going on in Panjshir and other northern provinces. There are credible reports of killings of prisoners of war in cold blood, which indicate serious violations of international and human rights laws."
He added that according to the reports and statements of eyewitnesses, people have been severely oppressed by the Taliban.
Responding to reports of the severe human rights situation in Afghanistan, the Taliban's foreign ministry said on Wednesday, that these reports have been based on "rumours".
Bennett in a press conference in New York also said that due to the world's excessive attention to the Ukraine issue, Afghanistan has been forgotten. He criticised the lack of news coverage of the terrorist attack at the Kaaj educational center in the international media.
Bennett described the current situation of women and girls in Afghanistan as worse than the first period of Taliban rule in the 1990s.
The UN Special Rapporteur added that Hazaras and other minority communities have a history of prosecution. He pointed to the attack at the Kaaj educational center in western Kabul, where the victims had been killed because of their ethnicity and sect.
Bennett added, "The Kaaj attack has several interconnected aspects. It means, it has been an attack on an ethnic group, a religious minority, an attack on education and an attack on young girls."