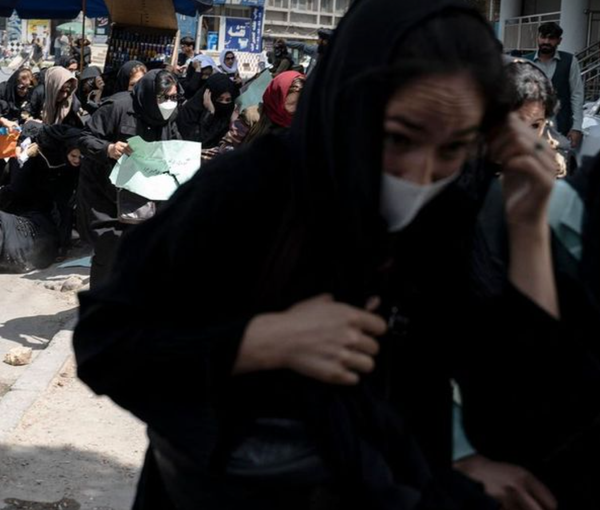 Taliban Escalate New Abuses Against Afghan Women, Girls, Says USIP
The United States Institute for Peace in a new report has stated that Taliban is escalating restrictions against women, sending armed men into girls' classrooms and forcing staff to inspect girls' bodies for signs of puberty to disqualify them from further schooling.
The report stated that Taliban are intensifying these assaults in response to women's rights campaigns in Afghanistan and Iran, and amid their own struggle to consolidate power. The report added that the Taliban's intensifying violations against women risk mass atrocities and may presage greater violent extremism and threats to international security.
It stated that governments that engage with the Taliban or shelter Afghan refugees should appoint special envoys for Afghan human and women's rights to press the case for reform in diplomatic engagements with the Taliban.
The report referred to U.N. Special Rapporteur Richard Bennett's report of his 12-day visit to Afghanistan and said that he deserves more resources and a more robust mandate to investigate the myriad abuses of women's rights that are being reported and, if warranted, refer crimes to the International Criminal Court.
In the report, it has been stated that the Taliban previously forced their restrictions on women through their official "morality police." But now, Taliban leaders' more strident directives to control women have emboldened, or compelled, countless other men into abusive roles as "enforcers." Taliban have forced shopkeepers, teachers and other ordinary citizens into enforcement roles.
"Increasingly, Afghan women said, abuses are committed by gunmen dressed in ordinary street clothes, whom women could not identify. These armed squads entered women's classrooms in universities and private schools across Kabul, demanding to inspect female students' clothing," the report said.
It also highlighted that in public elementary schools, the Taliban have been appointing women, trained in the regime's approved madrassas, as teachers and principals. The Taliban order them to enforce the regime's requirements for women and girls to wear all-concealing clothing.
The report also mentioned that on October 11, Taliban's rule enforcers expelled about 60 female students, most from the ethnic Hazara minority, from dormitories of Kabul University. Female students who earned high school diplomas before the Taliban takeover, and who this month sat for university entrance examinations, report that Taliban officials prohibited them from registering for studies in fields including engineering, economics, veterinary science and journalism.
Soon after re-taking power last year, the Taliban scrapped the 20-year-old Women's Affairs Ministry and re-established the Ministry for the Promotion of Virtue and the Prevention of Vice, which the 1990s Taliban regime used to repress women's rights and their roles in public life.