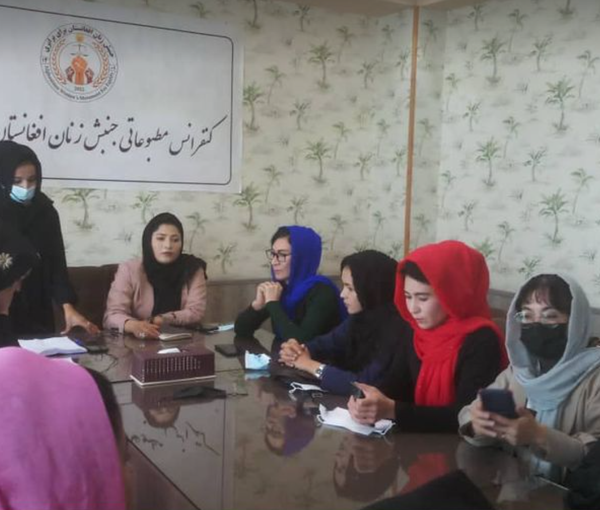 Taliban Storm Women Activists' Press Conference in Kabul, Detain Zarifa Yaqoobi
Sources told Afghanistan International that on Thursday, Taliban detained women rights activist Zarifa Yaqoobi and her colleagues during a press conference in Dasht-e Barchi area of Kabul.
The presser was amid at announcing the formation of "Afghan Women Movement for Equality".
The sources added that the Taliban tried to prevent the press conference, but as the activists continued with their agenda, around 60 Taliban members from various agencies, including the group's General Directorate of Intelligence, stormed the conference venue and detained the activists.
The sources said that the Taliban detained Zarifa Yaqoobi, and four of her male colleagues and transferred them to an unknown location.
According to the sources, the Taliban members also searched the cell phones of all participants and beat up those who declined to bow down to the group's demands. According to them, the Taliban members even deleted photos and video documents from the event.
The conference was held at the "Mirzaee Center" located in district 13 of Kabul city. The journalists had been prevented from attending the conference too. The Taliban officials, however, have not reacted to the reports of detention of these activists.