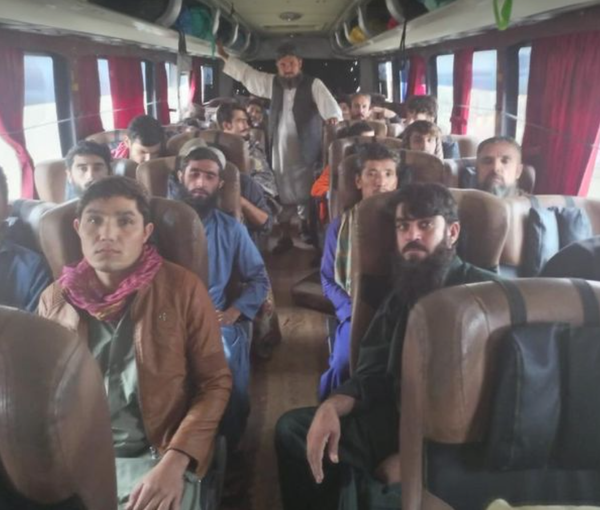 Taliban Urge Pakistan to Prevent Harassment of Afghans by Police
The Taliban's foreign ministry said that the Pakistani police have been ill-treating Afghan immigrants, especially in Sindh province.
Taliban's foreign ministry condemned the Pakistani police officials behaviour and urged Islamabad to take necessary measures to protect Afghans.
The Taliban's foreign ministry stressed that Afghanistan and Pakistan have been close neighbours with shared culture and brotherhood.
The ministry also added that hundreds of thousands of Afghan immigrants in Pakistan have not been active politically and have contributed to the country's economy.
The Taliban's objection to Pakistan comes at a time when recently it was reported that over 1000 Afghans have been imprisoned in Pakistan's Sindh province.
The Taliban Consulate General in Karachi announced that nearly 1,300 Afghan citizens have been imprisoned in the province of Sindh.
Meanwhile, another report indicated that earlier a Pakistani border agent harassed an Afghan woman at the Torkham border crossing with Pakistan. However, Pakistan announced that this agent had been dismissed after the incident.