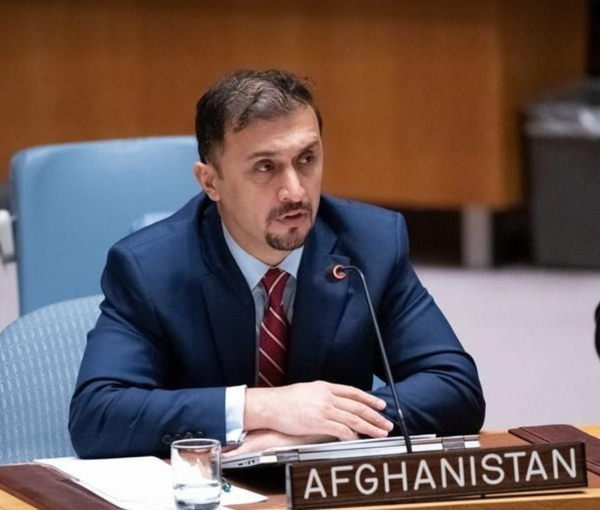 UN Resolution on Afghanistan Reflects Serious Concerns of Women, Minorities, Says Faiq
Nasir Ahmad Faiq, Afghanistan's Permanent Representative to the United Nations (UN), supported the new UN General Assembly resolution on Afghanistan.
Faiq praised the draft resolution as gracefully reflecting serious concerns about the situation of women, youth, and minorities.
The United Nations General Assembly approved a resolution on Afghanistan on Wednesday.
Faiq added that the Taliban continue to violate human rights and suppress the fundamental rights and freedom of all Afghan people, including women and girls, human rights activists, and journalists.
The Afghanistan Permanent Representative to the UN emphasised that there are serious concerns about the increasing security threats caused by the presence of terrorist groups in Afghanistan.
The UN General Assembly resolution on Afghanistan was approved with the support of 116 countries. The resolution expressed concerns about the dire economic and humanitarian situation, the continuation of violence, and the presence of terrorist groups in Afghanistan after the Taliban took over the country last year.
China and Russia didn't support the resolution, but urged the US to release the frozen funds of the Central Bank of Afghanistan.
In the resolution, UN member states urged the Taliban to grant Afghan women and girls all their rights and civil liberties. These countries expressed their concern regarding the current situation of women, especially the closure of girls' schools, the economy, and job opportunities in Afghanistan.