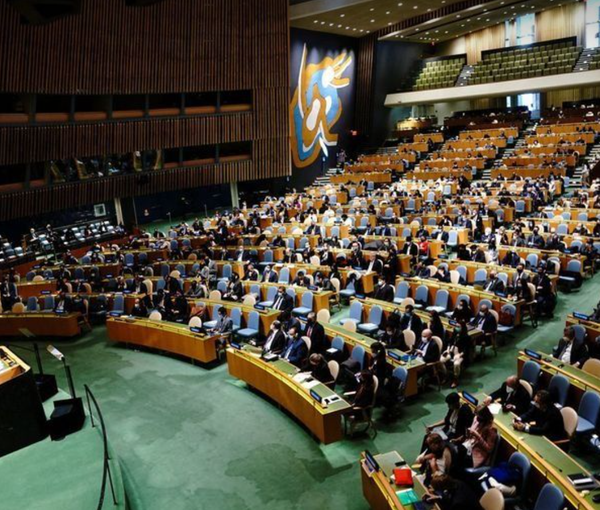 UN's Afghanistan Resolution Full of Paradox, Says NRF
The National Resistance Front (NRF) on Saturday said that the United Nations General Assembly resolution on Afghanistan "has many paradoxes".
The NRF added that the UN has asked the Taliban to fight terrorist groups, while the group "is itself a major part of global terrorism".
In the statement, the NRF stated that the international community expects the Taliban to "fulfill its obligations in countering the cultivation, and processing of narcotics", while according to the front, drug trafficking had been a major source of Taliban's income in the twenty years of war in Afghanistan.
The NRF also said that while the Taliban has been infamous for targeting public properties, the UN has urged the group to "live up to its guarantees to ensure the security of the Afghan people".
The front has also published a list of what it calls "paradoxes of the UN General Assembly Resolution on Afghanistan".
The NRF warned that Afghanistan is quickly becoming a potential threat to the region and the world and stated that with the tyranny and oppression of the Taliban against the people of Afghanistan, and the current approach of the international community towards the group, soon many regional and global terror threats will emerge for the region and the world from Afghanistan.