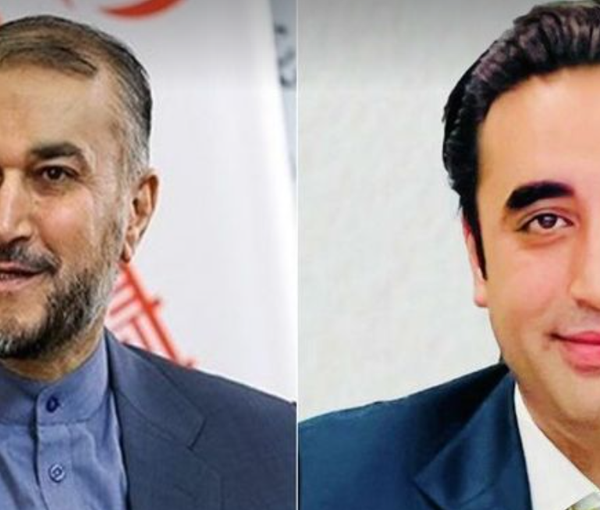 Iranian Foreign Minister Stresses on Tehran-Islamabad Cooperation for Afghanistan
Iran's foreign minister Hossein Amir Abdullahian and Pakistan's foreign minister Bilawal Bhutto Zardari discussed Afghanistan and regional cooperation.
The Iranian foreign ministry announced that Abdullahian emphasised on resolving the challenges of Afghan immigrants.
During the conversation with his Pakistani counterpart, the Iranian foreign minister also spoke about the cooperation between the two countries on issues relating to the affairs of Afghanistan.
Iran and Pakistan are the two neighbours of Afghanistan which host the largest number of Afghan immigrants. After the fall of the republic government in Afghanistan in 2021, thousands of Afghan citizens migrated to Pakistan and Iran.
However, Afghan immigrants have always complained about the ill-treatment by the police officials of the two countries. Recently, it had been reported that Iran forcibly deported thousands of Afghan immigrants.
In recent months, Pakistan has also increased their implementation of strict measures against Afghan immigrants. In the past month, more than a thousand Afghan immigrants have been imprisoned by the Pakistani police.
Iran and Pakistan have close relations with the Taliban government and the embassies of both countries are active in Kabul.