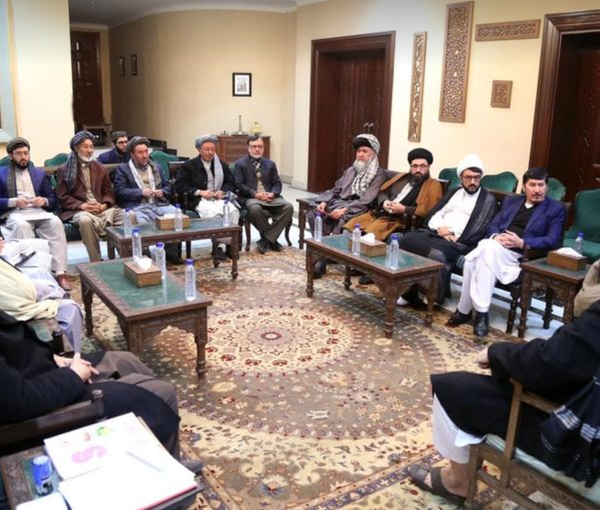 Hazara, Shia Community 100% Dissatisfied With Taliban, Say Sources
Sources said that several Hazara and Shia elders have told Mawlawi Abdul Kabir, the Taliban Deputy Prime Minister for Political Affairs that the Hazara, Shia community is 100 percent dissatisfied with the group.
The Taliban-controlled, Bakhtar News Agency, has also published a report of Kabir's meeting with Hazara community elders.
According to the news agency, the tribal elders have discussed problems and suggestions of Shia and Hazara community with Mawlawi Abdul Kabir.
No further details of the meeting have been reported.
Hazaras have been subject to systematic killings in Afghanistan ruled by the Taliban. Since the Taliban seized power in Afghanistan in August 2021, the Hazara community continues to be heavily persecuted and targeted, with little done to protect them from suicide bombings and other unlawful attacks. Human rights groups have repeatedly announced that after the fall of Afghanistan to the Taliban, members of the Hazara and Shia community of Afghanistan have been systematically attacked.