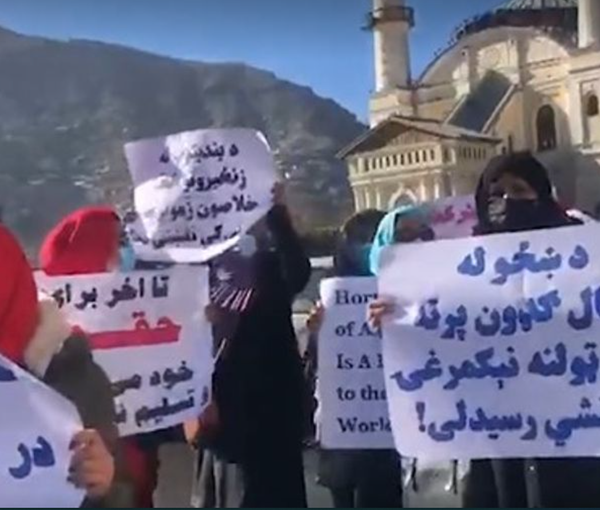 Afghan Women Hold Protests in Kabul, Again
A group of Afghan women once again held a demonstration in Kabul on Thursday.
These women held the protest demanding their rights and participation in the society while chanting the slogan "Women, Life and Solidarity".
These women stressed that without active participation of women, there will not any progress in any society.
The demonstrators emphasised that they will not stop holding the protests until the rights of Afghan women are respected.
The Taliban have imposed severe restrictions on Afghan women after taking power in August 2021.
During this period, however, Afghan women repeatedly held demonstrations and protested against the violation of their human rights.
In the past, Taliban have not only suppressed the demands of the women rights activists, but they have brutally cracked down on these demonstrations and have in many cases arrested women rights activists.