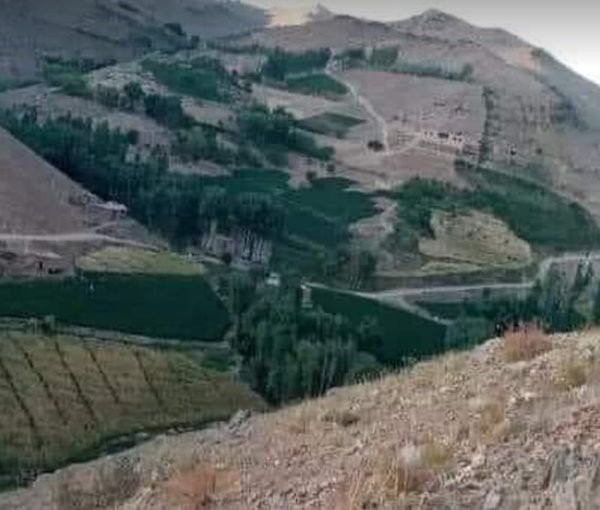 Taliban Forces Attack Sewak Shibar Area In Daikundi, Kill 9 Civilians
Sources told Afghanistan International that at least nine civilians have been killed and two others have been injured in a Taliban attack in Sewak Shibar area of Daikundi province.
As per sources, Taliban members attacked the area on Thursday and targeted residential houses.
Sources said that all the casualties have been inflicted on members of two families in the area.
According to the sources, in the attack, nine people, including Amanullah Mali and Ibrahim Yaqoobi from the same family; Sher Mohammad Jafari, Mohammad Amir Jafari, and Mohammad Alam Jafari, three brothers from another family have been killed.
Mohammad, Enayat, and Mehdi are the children of Mohammad Alam Jafari, Sher Mohammad Jafari and Amir Mohammad Jafari who too died in the attack.
Mohammad Alam Jafari's wife is also among the dead members of the family.
A woman named Morwarid Khanum, and Mohammad Amir Jafari, have been injured in this attack.
In addition to killing civilians, the Taliban have arrested six people, including Ehsan, Rahman, Bashir, Mahmoud, Younus, and Mohammad Rezaei.
Local sources said that the reason for this deadly attack is still not clear. According to them, the Taliban waged the operation and killed these civilians with the cooperation of the local Taliban members.
Local sources said that around 200 Taliban intelligence forces had been involved in the attack.
A day after this deadly attack, the Taliban have not yet reacted to the media reports.
The sources said that after the attack, the Taliban shut down movements in the area.
Sources said that the Taliban delivered the dead bodies through the local elders of the region and the bodies are supposed to be buried on Friday.
According to sources, the Taliban have attacked residential houses with the cooperation of several local Taliban led by Mohammad Ali Sadaqat.