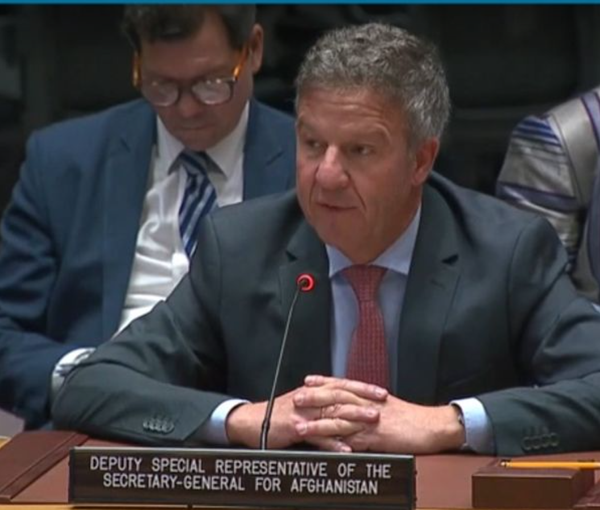 UN Official Concludes Meeting with Tajikistan, Uzbekistan Leaders on Afghanistan
United Nations Assistance Mission in Afghanistan (UNAMA) announced on Saturday that the deputy head of the office concluded meetings with Tajikistan and Uzbekistan leaders on additional regional support to the Afghan people.
UNAMA stressed that the office continues to work with all regional actors to assist efforts for meaningful peace in Afghanistan.
Markus Potzel, the UN Special Representative's Deputy for Political Affairs, visited the two northern neighbours of Afghanistan in the past week.
Uzbekistan Foreign Minister, Vladimir Norov, said on Friday that he had spoken with Potzel about establishing an international group to negotiate with the Taliban government.
He added that the purpose of creating the international group is to agree on an algorithm for faster implementation of mutual obligations.