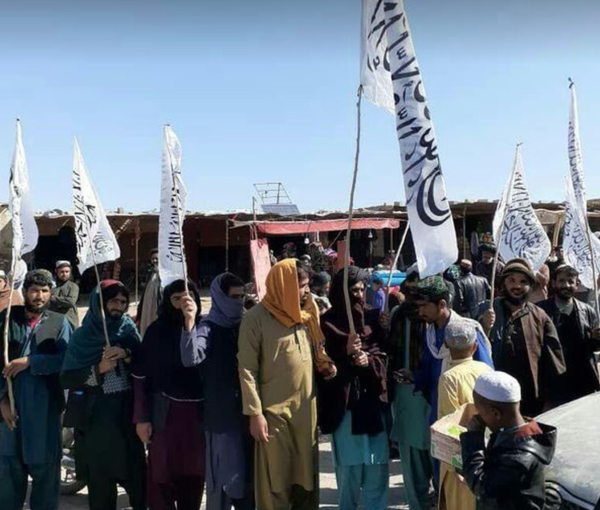 Senior Taliban Leaders Visit Farah To Watch Execution of An Afghan Citizen
The Taliban announced that they executed a man accused of murder in Farah province on Wednesday.
Senior Taliban leaders including the group's Deputy Prime Ministers, Ministers of Interior, Foreign Affairs, Education, and Justice, visited Farah to watch the execution.
Other senior leaders who visited the province to watch the execution included Taliban governors, the Chief of Staff of the Taliban leader, and Taliban spokesperson Zabihullah Mujahid.
The Taliban said in a statement on Wednesday that they executed a person named Tajmir for killing an innocent citizen.
The Taliban claimed that the three stages of the court have been followed for the implementation of this verdict while it was implemented with the approval of Mullah Hibatullah Akhundzada, the leader of the Taliban.
The Taliban added that the sentence was executed in the center of Farah province in the presence of senior leaders of the group.
Mullah Abdul Ghani Baradar and Abdul Salam Hanafi, Deputy Prime Ministers; Abdul Hakim Haqqani, Chief Justice; Amir Khan Muttaqi, Minister of Foreign Affairs; Sirajuddin Haqqani, Minister of Interior; Abdul Hakim Sharee, Minister of Justice; Habibullah Agha, Minister of Education; Khaled Hanafi, Minister of Promotion of Virtue and Prevention of Vice; Zabihullah Mujahid, the Taliban spokesperson, were among the delegation which visited Farah and watched the execution.
Earlier, local sources from Farah province confirmed that the Taliban had asked people to gather in the city's stadium to watch the execution of two men and the stoning of a woman to death in Farah province.
Previously, the Taliban in several provinces of Afghanistan have publicly flogged Afghan citizens on various charges.
Human rights organisations and the international community have condemned the Taliban's radical acts against Afghan citizens.
This is the first time that senior Taliban leaders have travelled from Kabul to a province to watch the execution of a citizen.