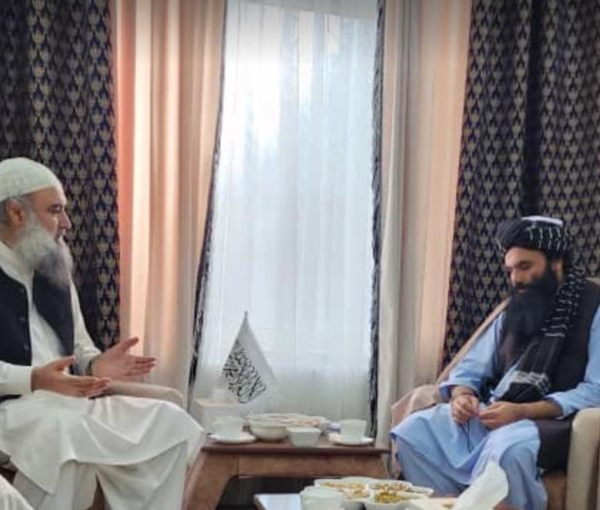 Disgruntled Taliban Leader Agha Jan Meets Sirajuddin Haqqani in Kabul
Mutasim Agha Jan, a disgruntled Taliban leader, has met with Sirajuddin Haqqani, the group's interior minister.
The Taliban has not released details of the meeting and it is not clear what the leaders of the group have discussed.
Agha Jan returned to Kabul along with Mullah Yaqoob, the Taliban's defense minister on December 8.
He was the head of the Taliban's political committee and was the target of a failed assassination attempt in Pakistan in 2011 as a result of differences among the Taliban.
Since then he has lived in Turkey and United Arab Emirates (UAE).
It is not clear as to why Agha Jan has returned to Kabul.
After the Taliban's takeover of Afghanistan in 2021, there have been many reports about the group's internal differences between the Haqqanis and the Kandahari Taliban.
The Taliban have continuously tried to keep the details of these differences from leaking outside the group's inner circles. But in the latest case, hundreds of Kandahari Taliban have left Helmand and returned to Kandahar due to group differences and dissatisfaction.
Some observers believe that Agha Jan has returned to Kabul to resolve these internal differences.