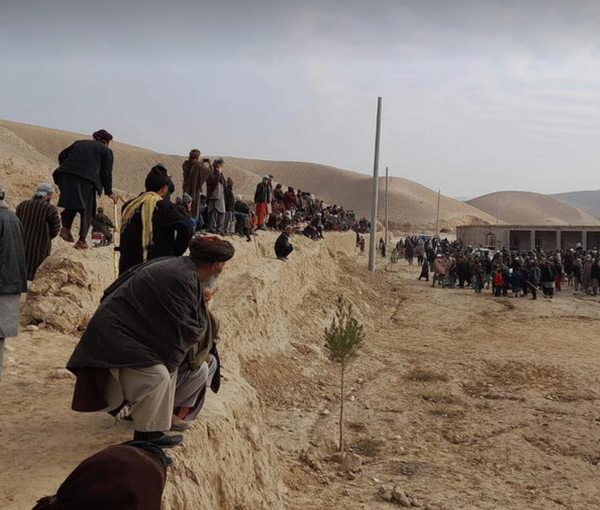 Sar-e-Pol Locals Protest Against Land Grabbing & Forced Migration by Taliban
Residents of Sar-e-Pol city held a demonstration on Monday against the Taliban's policy of "land grabbing and forced migration".
The protesters said that the Taliban has set a deadline for the people of eight villages in the center of Sar-e-Pol province to leave their lands.
According to the local people, "The Taliban want to seize six thousand acres of land of the indigenous people."
Local sources said that this land mainly belongs to the members of Uzbek and Tajik communities in the province.
In the photos obtained by Afghanistan International, people of Sar-e-Pol villages are seen marching with shovels on their shoulders and chanting slogans against "ethnic oppression".
The Taliban have not yet reacted to these protests.
After the takeover of Afghanistan by the Taliban on August 15, 2021, reports of forced migration of local people have emerged from various provinces of Afghanistan.