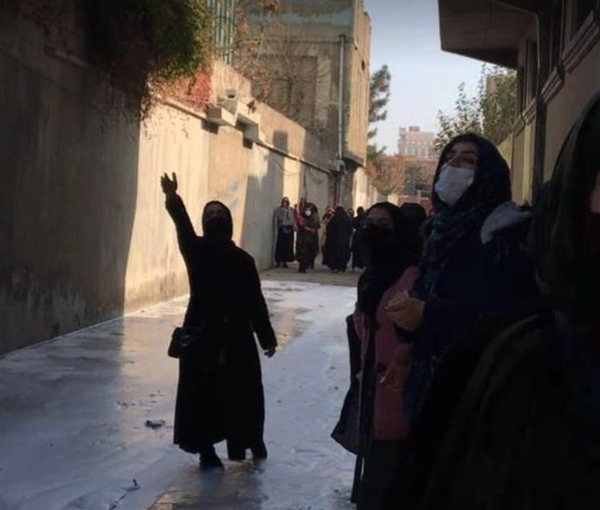 Taliban Fighters Swarm Herat City; Women Protesters Label Taliban As "Cowards"
Sources from Herat said that after the large-scale demonstration by women in Herat, the Taliban has increased its military presence in the city.
According to these sources, Taliban fighters have swarmed city roads leading to Herat university and the governor's office.
One of the girls who was a part of the demonstrators said that the increase in the presence of Taliban fighters in the city shows how much the group fears the people.
Meanwhile, male students of Herat University said that the Taliban has closed Herat University "until further notice".
Taliban officials have not reacted to the reports so far.
A resident of Herat said that a group of 15 people in uniform have been stationed at the gate of Herat University, dozens of Taliban forces are present at the Mostofiat roundabout and other Taliban members are present on the streets leading to the university and the governor's office to prevent any kind of gathering of women.
Herat Students' Movement on Saturday said that many male and female residents of Herat protested against the ban on education for girls and women.
In a video reviewed by Afghanistan International, it can be seen that the Taliban used fire trucks to disperse the protesters.
Members of the Herat Students' Movement also said that the Taliban used whips, electric gears, and rifle shafts to beat up female students. In the pictures that they sent to Afghanistan International, bruises can be seen on the students' bodies.