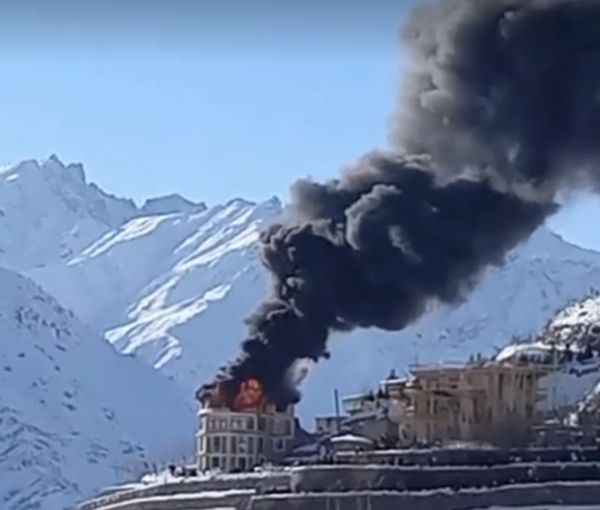 Taliban Set NRF Leader's House On Fire In Panjshir
Fazal Ahmad Manawi, former Minister of Justice, confirmed that Taliban fighter set fire to his house and library in Panjshir province.
Manawi told Afghanistan International, "Very old and valuable books were present in that collection."
However, Taliban officials have said that the fire started due to an electrical short-circuit, whereas Manawi believes that it was intentional.
Taliban has been using the house as a military base.
Photos received by Afghanistan International shows a plume of smoke over the house.
Fazal Ahmad Manawi is a leading member of the National Resistance Front of Afghanistan (NRF). Recently, he submitted documents of war crimes to the International Criminal Court. Over the past days, Manawi objected to the Taliban's agreement with a Chinese company regarding extraction of oil from the Amu Darya basin and called it illegal.