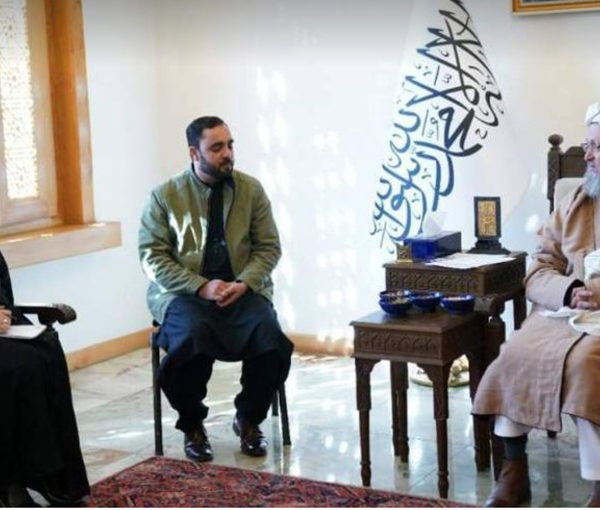 Taliban Asks for Unconditional Humanitarian Assistance to Afghanistan
Taliban deputy prime minister, Abdul Salam Hanafi, asked for continuation of humanitarian aid to Afghanistan.
Hanafi stressed on distinction between political and humanitarian issues and added that aid should not be conditional.
The Taliban deputy prime minister talked about humanitarian assistance with Madlin Sadler, Chief Operating Officer of the International Rescue Committee (IRC).
According to the Taliban-controlled Bakhtar News Agency, IRC also asked for the Taliban's cooperation so that they are able to continue assistance to the people of Afghanistan.
In response to the Taliban's ban on right to work of women, the International Rescue Committee (IRC) had recently stopped its operations in Afghanistan.
IRC has now announced the resumption of its activities in Afghanistan and said that they will continue to provide humanitarian aid.
According to Bakhtar news agency, around 8,700 people, including men and women, work for IRC in Afghanistan.