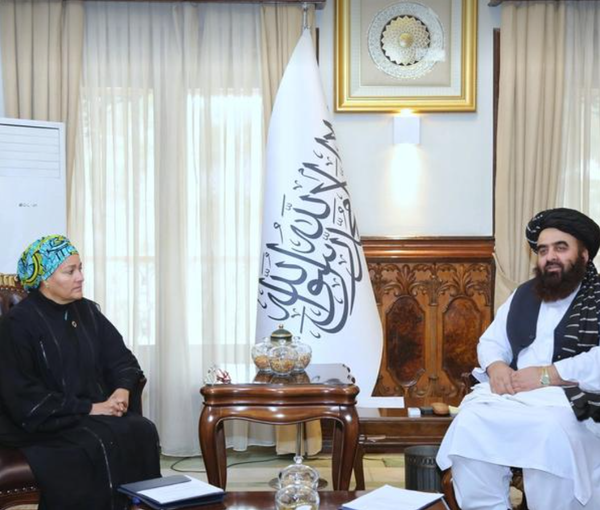 Taliban Asks UN To Lift Travel Sanctions on Leaders of Group
Taliban's foreign minister, Amir Khan Muttaqi, referred to Doha agreement and said that the group's officials should no longer face sanctions.
In a meeting with Amina Mohammed, Deputy UN Secretary General, Muttaqi, asked UN to find solutions for the Taliban leaders' travel ban.
The Taliban foreign minister criticised the UN's sanctions and said that the Taliban leaders can't travel outside Afghanistan.
The meeting of the UN senior official and the Taliban foreign minister took place on Wednesday in Kabul.
The Taliban foreign minister also asked the UN senior official to hand over Afghanistan's permanent UN representation to the group.
He claimed that the current representative of Afghanistan in the United Nations is not a representative of the people of Afghanistan.