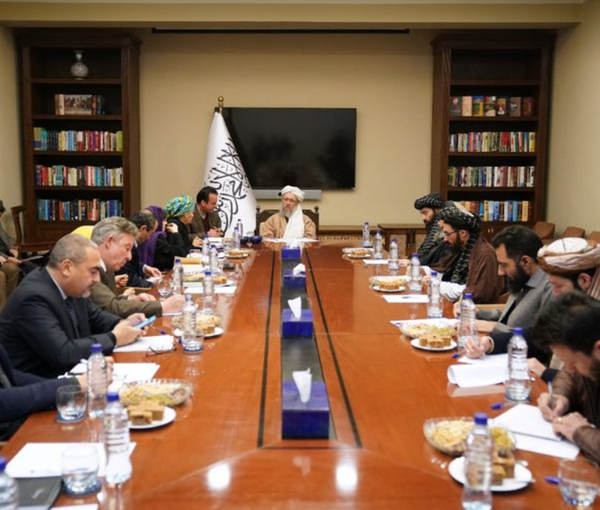 UN Not Cooperative In Recognition of Taliban, Says Hanafi
Taliban's deputy prime minister, Abdul Salam Hanafi, has said that the United Nations has not cooperated in recognising the group and accepting the group's representative to the UN.
Hanafi has also said that aid should not be linked to political issues in Afghanistan.
Hanafi has talked about aid and the right to education and work of Afghan women during a meeting with Amina Mohammed, United Nations Deputy Secretary General in Kabul.
The Taliban in a statement quoted Mohammed as saying that Afghans abroad will return to Afghanistan if job opportunities are created in the country.
After more than one and a half years since the Taliban took control of Afghanistan, no country has recognised the group and the United Nations has not accepted the representative of the Taliban.
On the other hand, recently the members of the UN Security Council didn't extend the travel exemption of the Taliban leaders.
Amina Mohammed is the highest UN official who arrived in Kabul after the Taliban banned the women's right to work and education for Afghan women. Earlier, the United Nations had announced that the ban on women's work and education has a negative impact on humanitarian aid in Afghanistan.