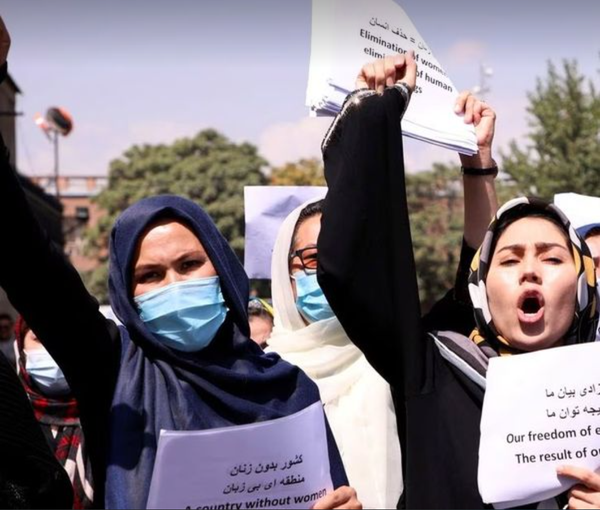 90% of Afghan Human Rights Defenders Faced Violence, Mistreatment Under Taliban: Report
In a new report, international rights group, Freedom House has highlighted how 90% of Afghan Human Rights Defenders have experienced violence or mistreatment ever since the Taliban took over Afghanistan and they are on the run and still at high risk.
Freedom House with the Afghan Canadian Civil Society Forum—formed the Afghanistan Human Rights Coordination Mechanism and conducted a survey last year to learn how they are faring, determine their needs, and gauge the effects of Taliban rule.
As per the survey, answered by 663 people, only one-third managed to escape Afghanistan but are also frightened—for themselves as they cope with precarious living arrangements and for their families back home—and are often unable to resume their advocacy.
The two-thirds who remained in Afghanistan, stated the survey, reported a multitude of risks. "A staggering 46.8 percent specifically said that they faced intimidation and harassment, 24.1 percent said they encountered threats to life and physical safety, and 16.4 percent pointed to arbitrary arrest and torture," the survey found.
Apart from violence, human rights defenders also reported defamation, searches of their homes, violence against family members, physical and psychological harm, kidnapping, and imprisonment in smaller numbers.
Of those who could manage to flee the country, 45.4 percent said that they experienced psychological harm, while 33.7 percent said that authorities in transit countries harassed them or threatened their deportation.
The report also emphasised that women had faced a unique set of challenges as they were particularly vulnerable to allegations of prostitution or immorality, punishable by whipping or death by stoning under the Taliban.
The report stressed that despite the threats to their lives, human rights defenders made sure to help humanitarian assistance, an issue which was less controversial for them.
The human rights defenders called for the return of a national mechanism to protect individual rights, like the joint commission established by the former elected government.
The report also urged that governments should not deport or intimidate in-transit Afghans who already live in fear. It sought for visas, access to formal labor, and dignity for such individuals.
It also called for settlement of such human rights defenders in more welcoming and safer nations.