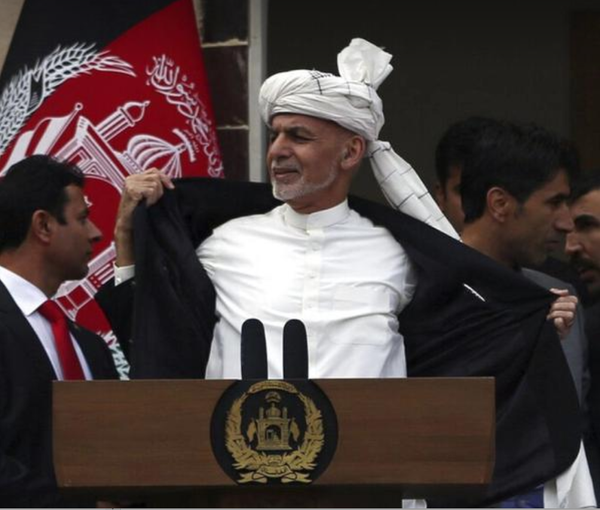 Ghani & His Inner Circle Responsible For Defeat of Republic, Says Ex-Minister of Interior
Massoud Andrabi, the former Afghan interior minister, said that former president Ashraf Ghani never briefed the security council, the cabinet, and the military leaders of Afghanistan about the peace meetings with the US officials.
Andrabi, who was the interior minister during Ashraf Ghani's presidency, said that Ghani and his inner "circle of three" are responsible for the failure of the political system and the misery of the people in Afghanistan.
Andrabi explained that Ashraf Ghani "only met his three-person circle during the 8am meetings and never consulted other senior leaders in his government".
The three-person inner circle of Ghani have been referred to Ashraf Ghani, former National Security Advisor, Hamdullah Mohib, and former head of Afghanistan Presidential Affairs Office, Fazl Mahmoud Fazli.
Due to the concentration of power in the presidential palace, Ashraf Ghani's critics refer to these people as the "three-member circle".
Mike Pompeo, the former US Secretary of State, said in a book he recently published that when the peace talks with the Taliban intensified, Ashraf Ghani was always a challenge for peace negotiations.