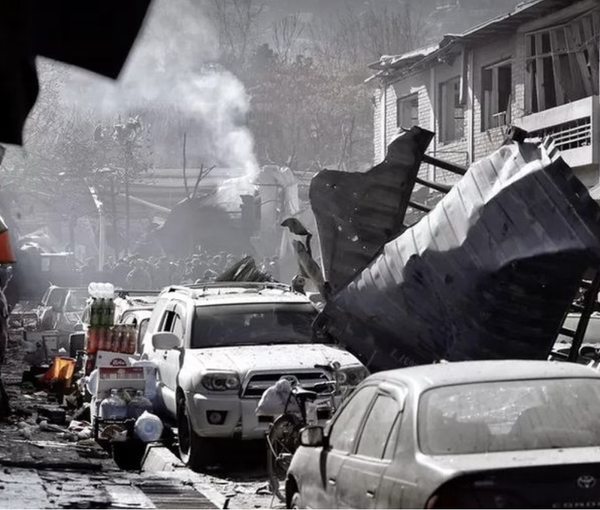 5 Years Later, No Justice For Victims of Taliban's Bombing in Kabul, Says HRW
Five years ago, around this time, the Taliban carried out a bloody attack in Kabul, which killed more than a hundred people.
Human Rights Watch (HRW) said that even after five years, the victims of that attack have yet to receive justice.
On January 27, 2018, an ambulance was used as a vehicle-borne improvised explosive device at Sidarat square in Kabul.
According to reports, more than 235 people had been injured in the attack.
"Five years ago, I interviewed a young Afghan woman who miraculously survived the devastating Taliban suicide bombing in Kabul on January 27, 2018. It was a horrendous attack," wrote Patricia Gossman, Associate Director of Asia at Human Rights Watch.
Gossman recalled the victim's statement, "I thought I had gone blind. There was blood running down my face into my eyes…. The street was full of bodies."
Most of the victims of that attack were civilians. Soon after the attack, the Taliban claimed responsibility for the attack.
Human Rights Watch stressed that the Taliban has carried out numerous attacks against the Afghan government during its 20-year insurgency, in which civilians have been targeted.
The global human rights group said that since taking power in August 2021, the Taliban have carried out summary executions and enforced disappearances and have imposed policies that severely restrict the rights of women and girls.