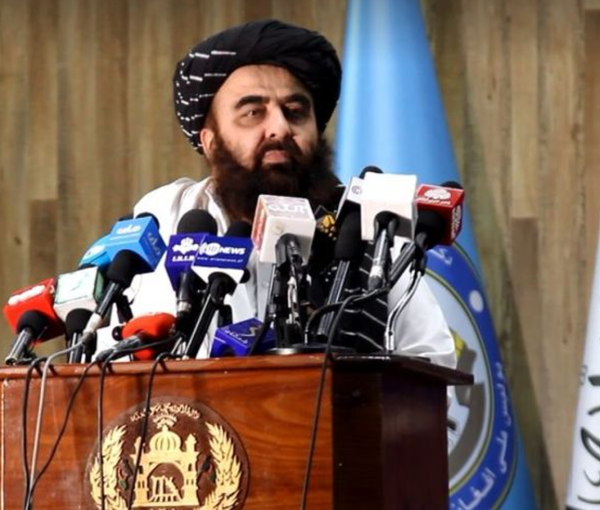 Taliban FM Asks Pakistan Not To Run Away From Their Challenges
Two days after the explosion in Peshawar city of Pakistan, the foreign minister of the Taliban Amir Khan Muttaqi indirectly asked Pakistan not to run away from their problems.
Muttaqi added that Islamabad should look after its problems inside Pakistan.
Earlier, Pakistan's defense minister had said that Afghanistan's soil has been used against Pakistan. The Pakistan defense minister's statement came after an explosion targeted a mosque in Peshawar city and killed and injured hundreds of people.
Tehreek-e-Taliban Pakistan (TTP), which, according to Pakistani officials, is based in Afghanistan, claimed responsibility for the attack. TTP officials said that it has carried out the attack in response to the killing of Khalid Khorasani, a commander of the group.
After the explosion, Pakistan's Defense Minister Khawaja Asif, said that Afghan soil is being used against Pakistan and that Kabul and Islamabad should work together to defeat terrorism.
The foreign minister of the Taliban on Wednesday asked the Pakistani authorities to investigate the explosion at the mosque. He emphasised that a suicide bomber with a small bomb can't have such a devastating impact.
Muttaqi said, "In the last twenty years, we have not seen a suicide vest, a bomb, or a barrel that can blow up the roof of the mosque."
The Taliban has carried out massive explosions over the last two decades and has taken responsibility for a number of these attacks.
Muttaqi asked the Pakistani authorities not to criticise Afghanistan.
He added, "If you say that Afghanistan is the hub of terrorism, you have also said that terrorism has no borders. If terrorism was in Afghanistan, it would have spread to Tajikistan, Turkmenistan, Iran, China, and other countries."
After the Taliban's take over of Afghanistan, several Pakistani officials have repeatedly said that the country's armed opposition had taken refuge in Afghanistan.