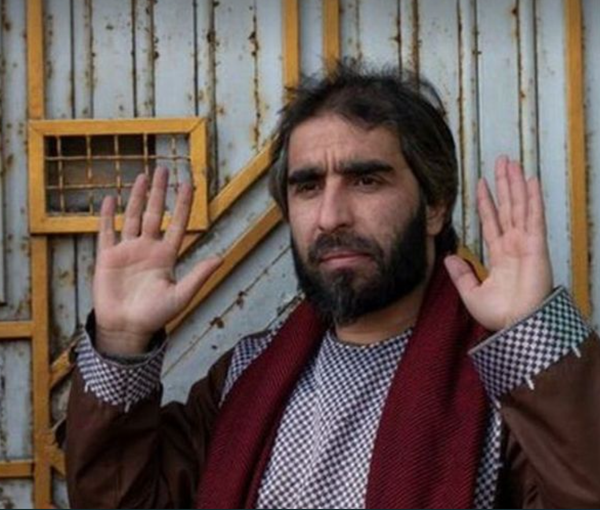 HRW Urges Taliban To Release Detained University Professor Ismail Mashal
The Human Rights Watch (HRW) has urged the Taliban to release university professor Ismail Mashal, drop any charges against him, and end their campaign of repression against women and girls' participation in public life.
Mashal, 37, tore up his academic degrees on live TV to register his protest against the Taliban's ban on Afghan girls from pursuing education.
He was arrested on February 2 after the Taliban accused Mashal of "provocative actions" and creating "chaos" that harms their rule.
The rights organisation, while stating that the Taliban have relentlessly silenced female protesters who peacefully chanted "bread, work, freedom" for all citizens of Afghanistan, said that Mashal's arrest shows that the Taliban's unwillingness to tolerate dissent is not limited to women, but extends to anyone who dreams of a rights-respecting and more equal Afghanistan.
In solidarity with his students and thousands of women and girls prevented from exercising their basic rights, Mashal had said, "If my sister and my mother can't study, then I do not accept this education." He then shut down the private university he managed, saying, "Education is either offered to all, or no one." A few weeks later, he built a wooden cart and travelled around Kabul, handing out free books to the public. "It was apparently this peaceful act for which he got detained last Thursday," HRW stated.
Meanwhile, February 2, 2023, marked 500 days since the Taliban banned Afghan girls from secondary education.
"Mashal's sense of justice, solidarity, and dissent provided a ray of hope in a country where peaceful protests are often solely championed by women. Since the Taliban took over Afghanistan in August 2021, public protests involving Afghan men standing up for women's rights have been rare. It's a vital step toward an understanding that all oppression is interconnected and the Taliban's misogyny is ultimately harmful for all," HRW emphasised in its statement.