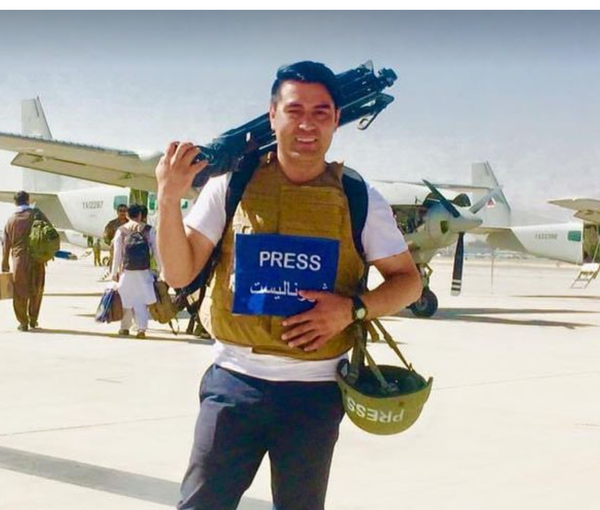 Afghan Journalist, Who Fled Afghanistan Fearing Taliban Reprisal, Offers to Sell Kidney
An Afghan journalist, who had fled to Pakistan due to the fear of the Taliban's reprisal, has announced that he wants to sell his kidney as he is facing economic problems.
Sami Jahesh wrote on Twitter, "I'm out of money. We have no bread to eat..I want to sell my kidney."
The Afghan reporter published his photo and a WhatsApp contact number on Twitter and asked those in need of a kidney to contact him.
After the fall of Kabul to the Taliban in August 2021, thousands of Afghan people have migrated to neighbouring countries of Afghanistan. Hundreds of Afghan journalists, human rights activists, and civil society members have also fled the country for fear of Taliban pressures, threats, and restrictions.
Many of these journalists hoped that through the regional countries they should be able to migrate to third countries as asylum seekers. However, many of them still remain in Pakistan and Iran and are struggling with economic problems.
Earlier, several Afghan reporters have held protest gatherings in Pakistan and have asked right groups to support them.