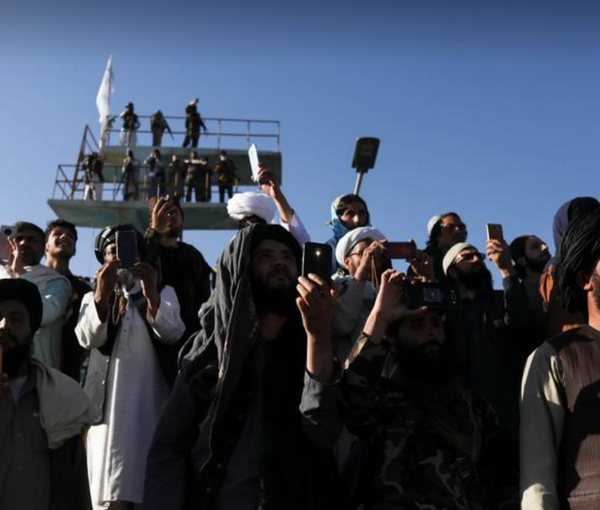 Taliban Making 'A Day in Life' Videos on Twitter, Says Elon Musk
Twitter Chief Executive Officer Elon Musk retweeted paragraphs of an article and said that Taliban are "making a day in the life videos" on the microblogging platform.
Telegraph newspaper published an article on Monday and said that the Taliban have become dependent on Twitter.
The British daily added that the Taliban, who have left their villages and entered Kabul, are tired of the traffic, are afraid of street crimes, and spend their time on Twitter, in the capital city.
In reply to Musk's tweet, Mohammad Jalal, a member of the Taliban, wrote that Afghanistan has lithium reserves estimated at one trillion dollars.
He added that lithium in Afghanistan is a vital part of high-capacity batteries for electric devices and urged Musk to invest in Afghanistan.
However, Habib Khan, an Afghan reporter and one of the well-known Afghan civil activists, replied to Musk and said that the Taliban glorify suicide bombings and promote terrorism on the microblogging platform.
This journalist asked Musk to do Afghanistan a favour and stop the Taliban's access to Twitter.
Elon Musk, the owner of Twitter, has reflected on the activities of the Taliban on the social platform, as over the past months a social media campaign has been launched against the activities of the group on Twitter.
Social media activists have launched #BanTaliban campaign on the microblogging site and urged Musk to stop Taliban's activities on Twitter.
However, contrary to expectations, Musk has not taken serious measures to ban the Taliban's access to the platform. At the same time, several Taliban members have bought blue ticks on Twitter.
During the two decades of war with the international forces and the former Afghan government, the Taliban have used social media as a tool to spread their thoughts, news, and activities.
In many cases, the Taliban were faster than Afghan government's spokespersons in spreading news and happenings around Afghanistan.