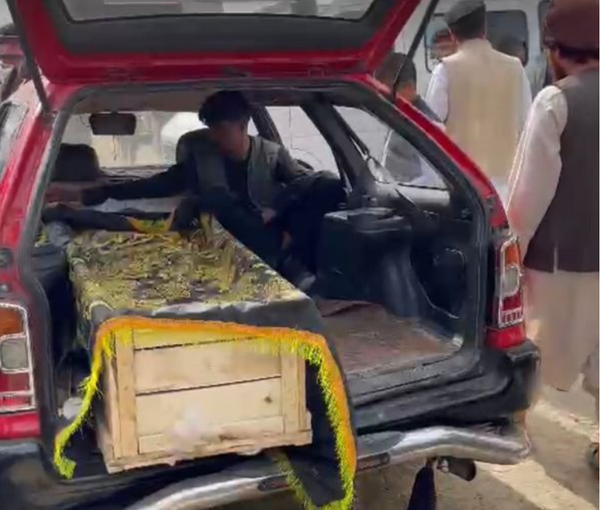 Taliban Kills Men After Misunderstanding, Prevents Protest by Families in Mazar-e-Sharif
The Taliban prevented protests organised by families of the men who were killed on Tuesday night in Mazar-e-Sharif city.
According to the victims' families, the Taliban officials told them on Friday that the men had been killed due to a misunderstanding.
The Taliban also prevented these families from filing a complaint with the United Nations Assistance Mission in Afghanistan.
The Taliban killed the men and displayed their bodies to the public in Mazar-e-Sharif city on Wednesday. While on display, the Taliban published photos of the men holding weapons in their hands.
The group claimed that they killed the men due to their crimes of kidnapping and rebellion against the Taliban and said that they had been killed in a gunfight.
The families of the victims said that they seek justice, compensation, and restoration of their dignity and stressed that these men were unarmed.
The families of the victims added that the dead men were residents of poor areas of Kabul and had traveled to Mazar-e-Sharif to seek jobs.
The Taliban spokesperson has not reacted to these reports yet.