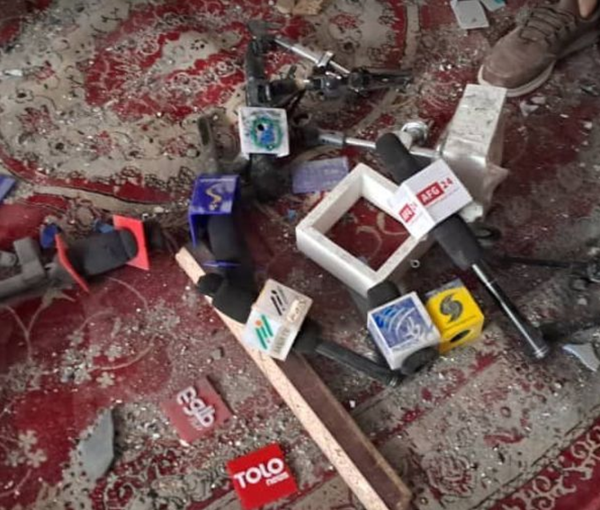 30 Cases of Violence Against Journalists in 3 Months in Afghanistan, Says Watchdog
Nai Supporting Open Media in Afghanistan announced that violence against Afghan journalists has increased over the past quarter.
Nai confirmed recording nearly 30 cases of violence against journalists in less than three months.
In a statement, Nai said that two journalists had been killed and 16 others had been injured in an explosion in Balkh province just last week.
On the occasion of Journalist's Day, the watchdog said that media activity and journalistic work in Afghanistan has been deteriorating.
Nai added that many media outlets have shut down operations due to existing challenges and economic problems, and hundreds of journalists have lost their jobs or left the country.
Nai urged the Taliban to "respect media activities and freedom of expression in Afghanistan."