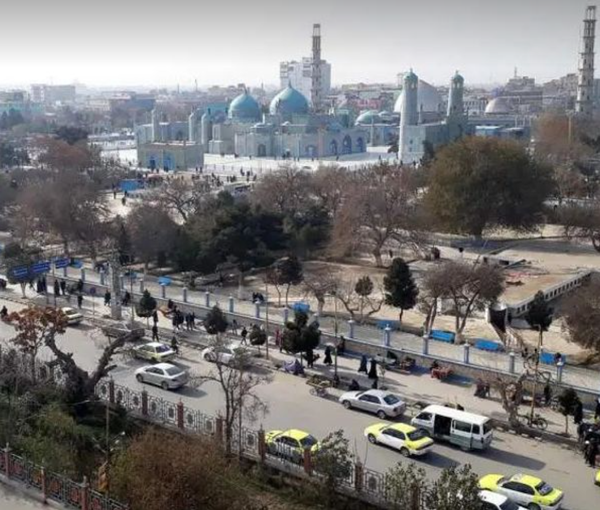 10 Days After Killing Civilians Due to Misunderstanding, Taliban Murders 5 More in Balkh
Taliban officials confirmed that they killed five people in Mazar-e-Sharif city. The announcement comes just 10 days after the group had killed eight people on the same charges in this city.
However, the families of the eight victims had said that the Taliban later accepted that the eight victims were innocent.
The Taliban had also said last Friday that the group members had killed the victims due to a misunderstanding.
However, officially the Taliban spokespersons had claimed at that time that the victims were members of ISIS and were killed in a gunfight with members of the group.
Two days later, on Friday, the families of these victims protested against the killing of their relatives in Kabul. These families said that their children were civilians and had traveled to Mazar-e-Sharif for a construction project.
Ten days after the last killing in Mazar-e-Sharif city, on Friday night, local sources from Mazar-e-Sharif reported that gunshots were heard in the city again.
On Saturday morning, Mohammad Asif Waziri, the spokesman of the Taliban police command in Mazar-e-Sharif, announced that the forces of this group killed five people on the charges of "rebellion" during an operation on Friday night.
There is still no exact information about the identity of the victims.
After the takeover of Afghanistan in August 2021, independent human rights groups do not have ground presence inside the country.
The UN offices, including United Nations Assistance Mission in Afghanistan (UNAMA), focuses on the distribution of humanitarian aid and publishes few reports on the situation of human rights in Afghanistan.
Human rights organisations have previously asked the United Nations to form a fact-finding commission about gross violations of human rights in Afghanistan. However, this UN Security Council has only appointed a special rapporteur on the human rights situation in Afghanistan.