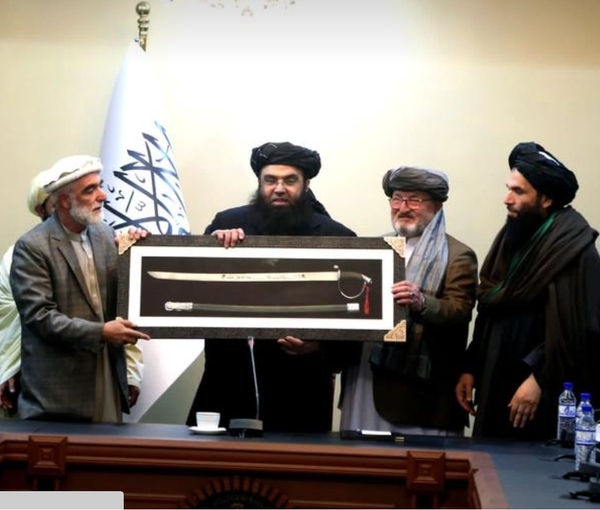 No Member of Former Afghan Security Forces Harmed By Taliban, Claims Group's Deputy PM
Abdul Kabir, the political deputy prime minister of the Taliban, met several army generals of the previous Afghan government and stressed that the group has not harmed any members of the former security forces.
However, several reports have indicated that the Taliban has arrested, tortured, and killed dozens of former members of Afghan security forces despite a general amnesty announced by the group.
In more than one and a half years, Afghanistan International has reported numerous cases of murder and torture of members of the security forces of the previous government.
Many human rights organisations have also confirmed that the Taliban have detained, tortured, and in some cases killed several soldiers of the previous government.
However, Abdul Kabir said that there may have been problems due to "personal animosities", but this behaviour does not represent the Taliban's official policy. He claimed that the perpetrators of such actions within the Taliban have been addressed through the judicial system.
He clarified that Taliban members are acting according to the amnesty order and "all Afghans who used to work in any position with any regime are now living a peaceful and prosperous life in Afghanistan".
Abdul Kabir informed these generals that if needed, the Taliban will use their experience.
In the statement, it has been said that General Afzal Aman and General Shoor Gul Pashtun spoke on behalf of former army generals in the meeting with Abdul Kabir. Afzal Aman was the general commander of the Kabul Garrison during the republic, and Shoor Gul Pashtun was the commander of the Thunder Corps.
General Dadan Lawang, and General Zaman Waziri, two other former army corps commanders, had been present in the meeting too.
The Taliban statement quoted these generals as saying that all employees and soldiers of the previous government are happy with the Taliban's "general amnesty".
The statement also quoted these generals and claimed that about 70 percent of the soldiers of the previous government are currently living in Afghanistan peacefully.
Taliban also said that these generals declared their readiness to cooperate with the group's government.
These former senior army officials had previously met with Mohammad Yaqoob, the Taliban's defense minister.
General Afzal Aman, the Deputy Minister of Defense of the previous government of Afghanistan, had said in a meeting with the Minister of Defense of the Taliban that he is not afraid of cooperating with the government of this group.