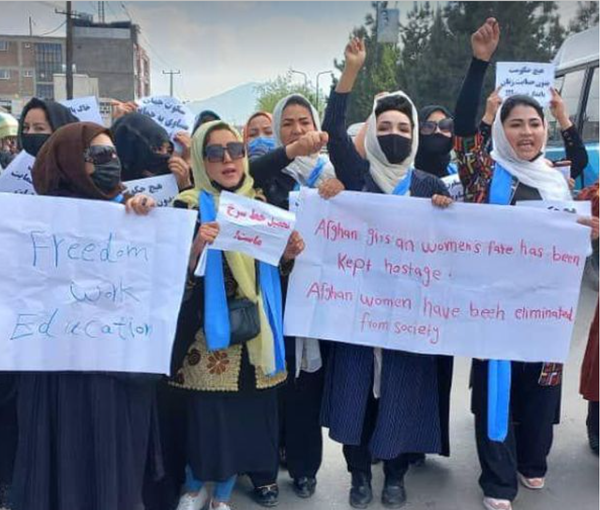 UN Special Rapporteur Asks For Immediate Release of Women Activists in Kabul
Richard Bennett, the United Nations Special Rapporteur on Human Rights for Afghanistan, urged the Taliban to immediately release three Afghan women rights activists who had been arrested on Sunday.
The activists include Fatema Mohammadi, Malalai Hashemi, and Ruqiya Sa'i.
The Taliban disrupted a peaceful demonstration of women in western Kabul on Sunday and arrested at least three protesters.
A group of women and girls held a demonstration against the Taliban's policies in Dashte Barchi area of Kabul on Sunday.
According to the sources, the protesters wanted to continue their march toward the center of the city, but the Taliban prevented them by using violence and arresting three of the demonstrators.