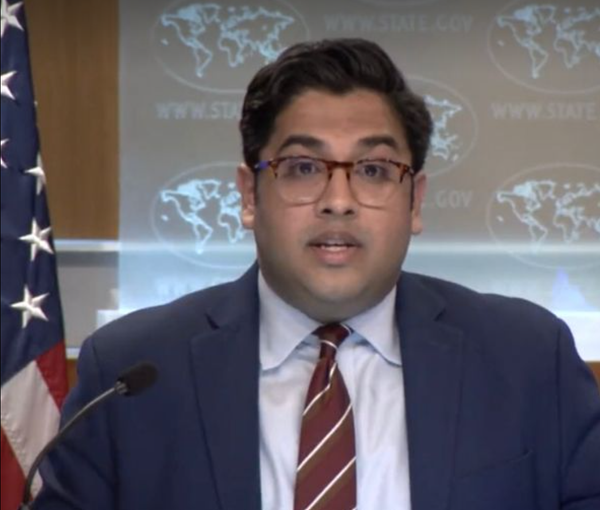 Khalilzad Is A Private Citizen & Doesn't Represent US government, Says US State Department
The US State Department announced that former US envoy Zalmay Khalilzad does not represent the Biden administration.
US Department of State spokesperson Vedant Patel stated in a press conference on Monday that Khalilzad is a private citizen.
According to Patel, Khalilzad's views do not reflect the official position of the US State Department.
Patel made the statement in response to a question about Zalmay Khalilzad's statements regarding the political situation in Pakistan.
Khalilzad currently has no official designation, but he actively expresses his opinion on the situation of Afghanistan, Pakistan, and Iran on Twitter.
He has often written posts to support Mawlawi Abdul Hamid, an Iranian Sunni preacher, who has been a critic of the policies of the Islamic Republic of Iran.
His recent tweets have been interpreted by some Afghan social media users as an attempt to support the Taliban. He has also commented on the tensions between the Pakistani government and former Prime Minister, Imran Khan.