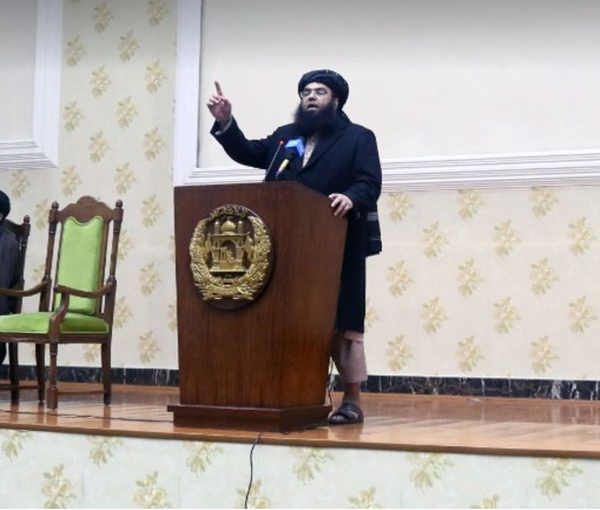 Taliban's Deputy PM Tells Shia Members That Group's Government Is Inclusive
Mawlawi Abdul Kabir, the Taliban's deputy prime minister, met Shia representatives from Bamiyan province and stressed that the Taliban government is inclusive of all citizens of Afghanistan.
Abdul Kabir claimed that the Taliban has ensured national unity across the country.
Earlier, during a meeting with Tomas Niklasson, the European Union's special representative for Afghanistan, Abdul Kabir had stressed on the Taliban's commitment to forming an inclusive government in Afghanistan.
The Taliban continues to echo the formation of an inclusive government while representatives of many countries have continuously stressed that the Taliban government represents a single ethnic group of Afghanistan.
In their meetings with the Taliban officials, the United Nations officials and representatives of the international community have emphasised that an inclusive government should be formed in Afghanistan.
Hamid Karzai, the former president who recently visited London, has also repeatedly said that a national dialogue is needed for the future of Afghanistan.
The deputy prime minister of the Taliban has held several meetings with the representatives of the Shia Hazara community members and has repeatedly said that the group will take necessary measures to resolve the challenges of the Shia Hazara members.
Even in a statement issued on Wednesday about the meeting of the Hazara Shia members with the Taliban deputy prime minister, Abul Kabir has stressed that there is no ethnic prejudice under the Taliban and the group will address the Bamiyan people's challenges.
However, the Taliban's actions against the Shia communities have been proven otherwise. In one of the cases, the Taliban shut down the offices of Ayatollah Mohammad Ishaq Fayyaz and Ayatollah Mohaqiq Kabuli in Ghazni province in early 2022.