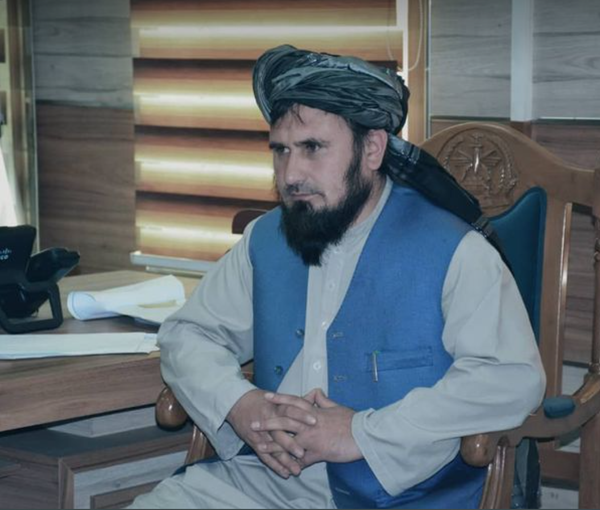 Afghanistan's Air Space Remains Occupied By US, Says Taliban Chief of Staff of Army
Fasihuddin Fitrat, the Chief of Staff of the Taliban army, said that despite the US' commitments in the Doha Agreement, Washington has repeatedly violated Afghanistan's airspace.
In an interview with the Taliban-controlled Radio Television Afghanistan (RTA), the Taliban's Chief of Staff of Army stressed that the group will try to end the "occupation of Afghanistan" by controlling the country's airspace.
In 2022, Amir Khan Muttaqi, the Acting Minister of Foreign Affairs of the Taliban, had asked the US to adhere to the Doha Agreement and stop violating Afghanistan's airspace.
Fitrat also said that the Taliban has built an army of 150,000 forces and added the majority of these forces have been trained and are well-versed with all military formations.
He stressed that the Taliban will increase these forces to two hundred thousand people.
This Taliban official also denied the reports about the extra-judicial killing of former Afghan soldiers by the group's forces and said that the Taliban uses a number of security forces personnel of the previous government who have proven their loyalty to this group as part of their forces.
Fitrat said that the defense minister of the Taliban recently met with several generals of the previous government of Afghanistan.
Referring to the Taliban's border issues with Afghanistan's neighbouring countries, including Pakistan, the Chief of Staff of the Taliban army said that the gunfights emerged when the Pakistani military built barbed wire near the border areas.
He said that the Taliban has formed a military committee to address the border tensions with neighbouring countries.
Meanwhile, the senior Taliban military official said that there is no armed resistance against the group inside Afghanistan.
Fitrat emphasised that the Taliban is in control of the situation in Afghanistan and has a powerful military force. He said that the Taliban suppresses those who disrupt security across the country.
The Taliban Chief of Staff Army also rejected the recent statements of US military officials regarding the increase in the number of ISIS fighters in Afghanistan and said that ISIS has been suppressed.
Fitrat also spoke about the fall of the previous Afghan government and said that widespread corruption and weak morale of the former government's security forces against the Taliban had been the reasons for the fall of the republic order in Afghanistan.