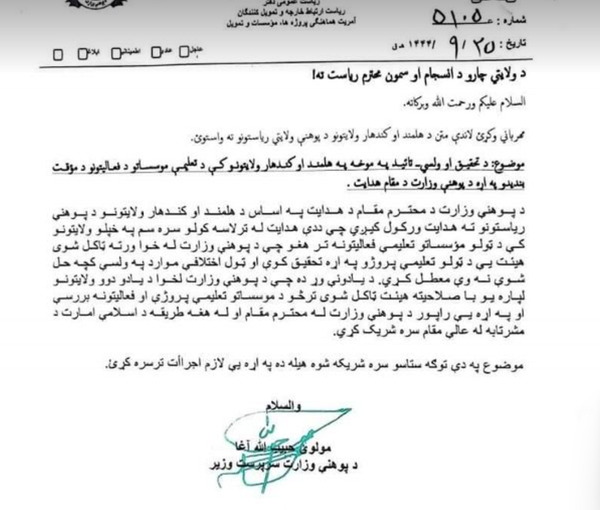 Taliban's Ministry Suspends Activities of Educational Institutions in Helmand, Kandahar
The Taliban's Ministry of Education has ordered the suspension of all educational institutions in Helmand and Kandahar until further notice.
The ministry has assigned a committee to assess the projects and activities of educational institutions in these two southern provinces.
According to a letter from the Ministry of Education of the Taliban, a copy of which has been obtained by Afghanistan International, the committee is supposed to assess the educational projects and activities of these institutions and report to the Taliban's Ministry of Education and "as a result" to the leadership of the group.
The letter stated that the Kandahar and Helmand education directorates must "suspend all controversial issues that have not been resolved at the national level".
Although it is not clear what projects are going to be assessed, some international organisations have launched educational programmes for children, especially girls, throughout Afghanistan.