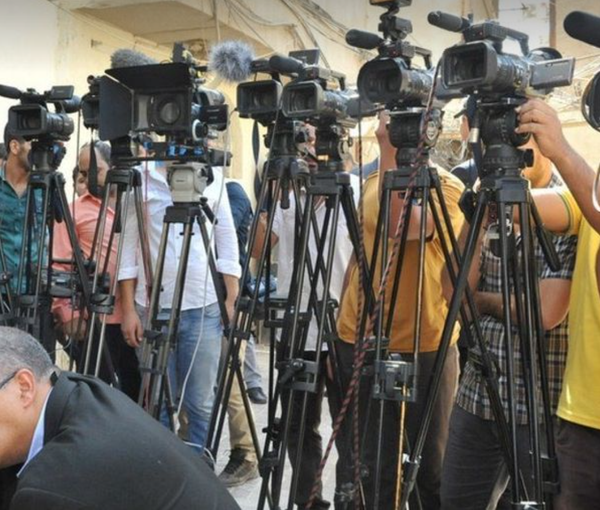 Afghanistan Journalists Center Records 64% Rise in Violence Against Media Professionals 
Afghanistan Journalists Center (AFJC) has recorded 213 cases of violence against journalists in Afghanistan over the last one year.
In a statement, AFJC said that there is a 64 percent increase in violence against journalists.
According to the media watchdog, Taliban and ISIS attacks on journalists in Balkh province have been the main reasons for the increase in violence against journalists and media in Afghanistan.
AFJC has recorded cases of killing of one journalist, 21 injuries, six physical violence incidents, 115 cases of threats, and 70 cases of detentions of journalists in Afghanistan over the past year.
The report stated that Afghan-French journalist Mortaza Behboudi, and Afghan journalist Khairullah Parhar continue to remain in detention under the Taliban.
Afghanistan Journalists Center stressed that except for one attack on the lives of journalists that took place in Mazar-e-Sharif and ISIS claimed responsibility for it, the Taliban have been behind other cases of violence, detention, and threats against journalists.
Meanwhile, on Tuesday, on the eve of World Press Freedom Day, the UN Secretary-General announced a 50 percent increase in the killing of journalists in 2022.
He said that in 2022, at least 67 media workers have been killed around the world. According to him, one out of every four female journalists has been subjected to online harassment.