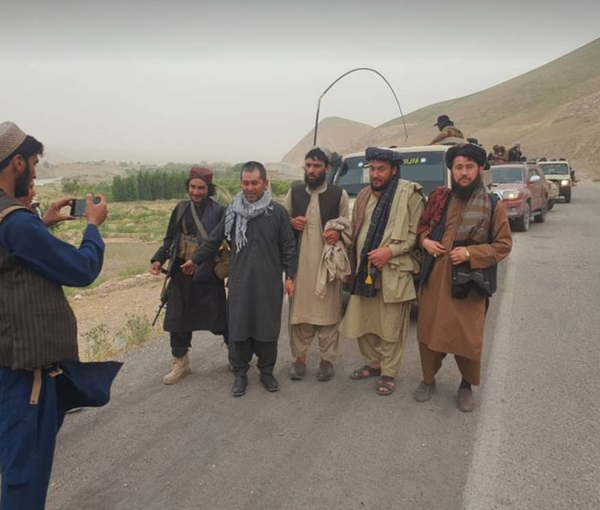 Anti-Taliban Hazara Leader Surrenders To Group in Northern Afghanistan
Tahir Zuhair, the former Minister of Information and Culture of Afghanistan, surrendered to the Taliban.
Afghanistan International has reviewed photos that show Zuhair standing next to Taliban fighters.
It is still not clear under what conditions he surrendered to the Taliban.
Tahir Zuhair had been appointed as the Minister of Information and Culture of Afghanistan in mid-2019 and had served as the governor of Bamiyan for several years.
He stayed in Afghanistan after the Taliban's takeover of the country in August 2021. Zuhair was close to Sarwar Danish, the second vice-president during Ashraf Ghani's presidency.
After Mawlawi Mehdi Mujahid, the only Hazara commander of the Taliban, parted ways with the group and formed his own armed group in Balkhab district, Zuhair joined Mujahid.
The Taliban attacked Mujahid's base in Balkhab and captured his stronghold. Mujahid fled the area and later, in the photos circulated on social media, Zuhair was seen next to him in the mountains.
Mujahid was arrested and killed in August 2022, at the borders of Iran and Afghanistan by the Taliban.
Recently, media outlets had reported that the Taliban had arrested members of the family of Zuhair in various provinces of Afghanistan.