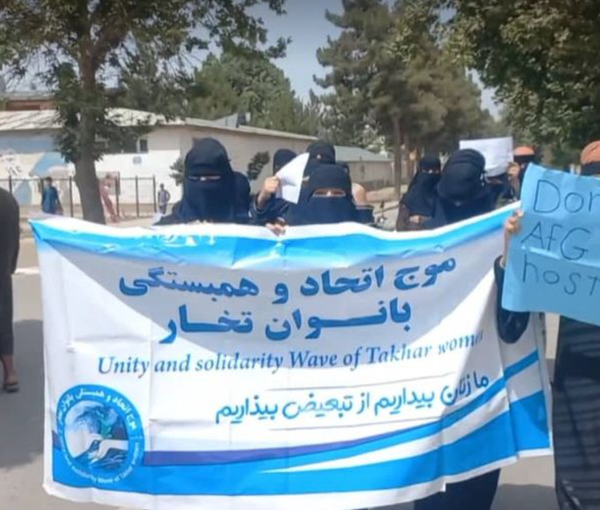 Afghan Women Protesters Hold Demonstration in Takhar
Several Afghan women held a demonstration in Takhar province and protested against the Taliban's policies on Thursday.
Videos obtained by Afghanistan International show that the women protesters criticised the Taliban's ban on the right to work and education of Afghan women.
These protesters chanted the slogan "Women can't be removed".
It is the first time, since a long time, that the women have held a demonstration in the northern Takhar province.
No further details have been provided regarding the demonstration.