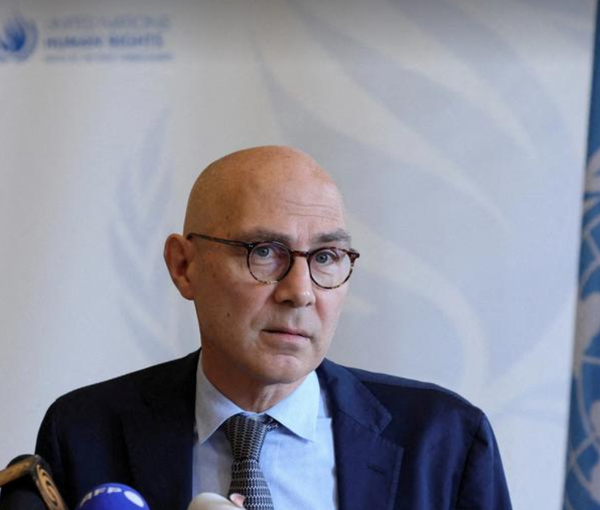 Suppression of Women Pushes Afghanistan Into Poverty & Despair, Says UN Human Rights Head
The United Nations High Commissioner for Human Rights Volker Turk on Wednesday said that the Taliban's "system of gender apartheid" ruins the development of Afghanistan.
Turk said that the suppression of Afghan women pushes Afghanistan "into abject poverty and despair".
At a press conference in Geneva, the UN High Commissioner for Human Rights strongly criticised the Taliban and said that he could not understand how the group "can trample so cruelly upon the spirit of girls and women".
The Taliban has rejected what the United Nations Human Rights Commissioner described as discrimination and oppression of Afghan women and called these statements as interference in the domestic affairs of Afghanistan.
Mawlawi Neda Mohmmad Nadim, the Taliban's Minister of Higher Education, said in a meeting with the chief of the Pakistani mission in Kabul that international organisations and countries have been interfering in Afghanistan's internal affairs in the name of concerns about human rights situation of Afghanistan.
Justifying the Taliban's discriminatory policies, he said that "Afghans live in a traditional and intellectual society" and portrayed that the Taliban's policies preserve Afghanistan's people's beliefs and culture.
However, Turk pointed out that policies that oppress women must end in Afghanistan and the region. He stressed that such policies while having human effects impacts, also hinder the economic growth of countries.