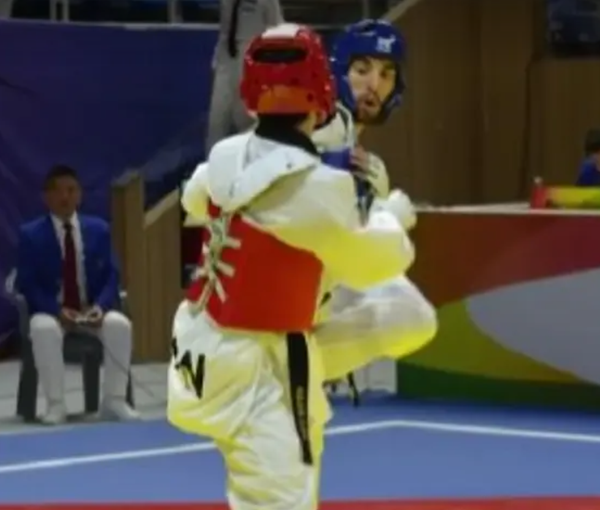 2022 Asian Taekwondo Championship: Mohsen Rezaee Wins Bronze In 58kg Category
Mohsen Rezaee, member of Afghanistan's National Taekwondo team, won a bronze medal in the 58kg weight category during the Asian Taekwondo Championship on Saturday in South Korea, after winning two of the three matches.
South Korea's Bae Jun-Seo won the gold medal in the same category while Iran's Mehdi Haji Mousaei bagged the silver.
Rezaee, who is set to represent Afghanistan in the Paris 2024 Olympics, told Afghanistan International that he currently ranks 17 among top world athletes and with his new achievements at the Asian Taekwondo Championships, he may reach the 10th or 12th spot.
In 2021, during the 24th Asian Taekwondo Championship, Rezaee had bagged a gold medal for the first time in Afghanistan sport history.
The 25th Asian Taekwondo Championship is currently ongoing in Chuncheon, South Korea, from June 24–27.